Black Artists + Designers Guild Announces Grant Recipients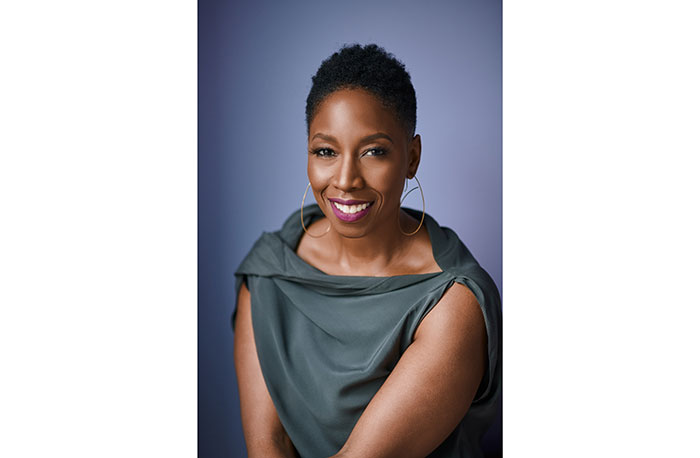 November 17, 2021
Black Artists + Designers Guild (BADG) announces the four recipients of its inaugural Creative Futures Grant. The grant furthers BADG's commitment to representing Black talent and culture in visual arts, architecture and interior design, where recipients are encouraged to explore ideas and visions of how Black traditions can transform to meet future demands.
"We encourage each awardee to embrace our heritage and experiences unapologetically, taking this opportunity to realize their legacy project while cementing their creative narrative into our collective global story," said BADG founder Malene Barnett. "BADG is building an archive and cultivating Black leaders in creative industries to thrive today and in our shared futures."
BADG is proud to announce the 2021 awardees, all of whom will receive a $5,000 award and mentorship to support their legacy project from ideation to implementation:
Undergraduate Students

Abena Otema Danquah – Architecture, Rhode Island School of Design
The Kaya Pavilion proposes a space for learning, gathering, play, and rest. Proposed to be installed in a city where public space is utilized as an abstract concept, this project will reveal the impact of planning for human encounters and the coexistence of multiple publics.
Janiya Douglas – Art History & Curatorial Studies, Spelman College
The project aims to cultivate an institutional space that centers and reflects a consciousness solely rooted in the experiences of Black Americans in the South. The architecture of "Souf," a hub of Southern Black Intellectual Thought, will exist as a campus that embodies the cultural aesthetics of Southern Black expression. Douglas proposed an architectural design for a community-arts institution that centers on the ancestral experiences and lineage of Southern Black Cultural expression.
Graduate Students 
LaRissa Rogers – New Genres, University of California Los Angeles
Exploring the dual nature of flight and migration as a means of survival and preservation, this 6-ft. soil sculpture will pay homage to the interconnected histories in the soil and land from which they are created. Mimicking the appearance of a core sample (a section of a naturally occurring substance such as earth or corporeal matter), the sculpture will speak particularly to diasporic resilience through the lens of place and belonging. A video will be projected onto the sculpture to draw micro and macro parallels between objects, images, family narrative, historical moments, landscapes and the afterlife of slavery.
Neysa Wellington – Photography, Tyler School of Art and Architecture, Temple University
"Ena D)" a mother's love is an exploration of the mother's role in different family dynamics throughout the African continent and the diaspora. This visual storytelling project will serve as a catalyst for healing and understanding the role of mothers and the value of becoming your own.
"I wanted to create a large-scale installation from organic material but did not have the support, space, nor means to create it on my own or within the institutional setting," said awardee Rogers. "This opportunity allows me to refine how this concept might function within the world while building relationships with other artists and professionals."
BADG makers Rhonnika Clifton, Nina Cooke John, Beth Diana Smith and Dr. Lisa Whittington, along with selected industry professionals, including Artistic Tile leadership, will serve as mentors to the grant recipients having the opportunity to connect and cultivate the next generation of creatives.
"Mentoring and art education is just as important to me as creating art," said Whittington. "Years ago, I achieved my doctorate degree in art education specifically to be a more effective art mentor, art advocate and art educator for Black youth. I find it an honor to help my people–especially knowing that African Americans are at a disadvantage in the arts."
The news comes weeks before the Black Artists + Designers Guild celebrates its third anniversary in December. These educational initiatives advance the guild's mission toward building a more equitable and inclusive creative culture for independent Black makers while honoring their ancestral legacies and taking ownership of their narrative.