Lakeland College ID Program Recognized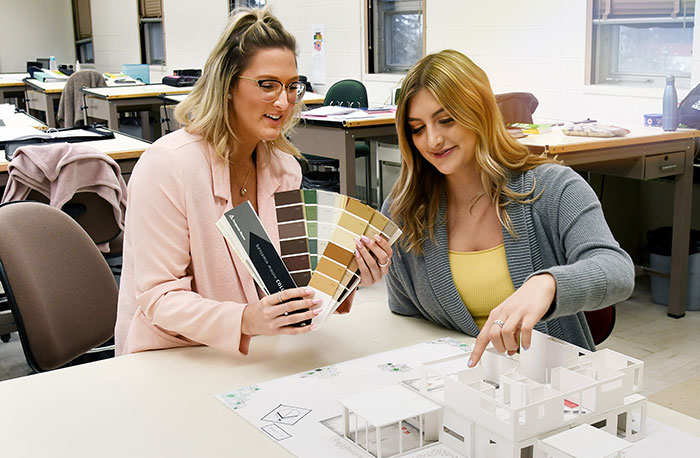 August 19, 2021
Lakeland College's interior design technology (IDT) program is now recognized by Canada's most influential association for decor and design industry professionals, the Decorators and Designers Association of Canada (DDA).
As a DDA-recognized institution, Lakeland's IDT students are eligible for a student membership with the association. Some of the benefits for students include access to the exclusive DDA affiliate decorator, participation in DDA Canada's annual Decorating & Design Competition, member-only articles and publications, discounts, a mentorship program and more.
"It's a significant achievement for our interior design technology diploma program to be recognized by an influential association like the Decorators and Designers Association of Canada," said Dave King, dean of Lakeland's School of Trades and Technology. "We're always pleased to grow our network and establish new connections that can help our students achieve their academic goals."
Jordan Moroz, a 2021 IDT graduate, was selected by her instructors for the DDA's Ambassador Program Scholarship Award, which grants an accredited membership to a graduating student of a recognized institution for one year.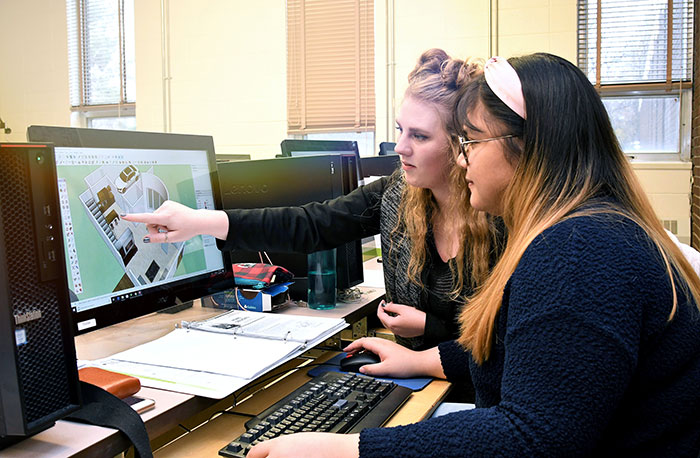 "I'm excited to reap the benefits of this membership," Moroz said. "From what I've gathered, I can attend virtual events, review chapter updates, and access trending and important resources, articles, courses and videos. I'm looking forward to taking advantage of some of the courses that will teach me how to create a financial plan for my business and how to market with engaging content on social media."
IDT instructor Rochelle Horne also holds a DDA educator membership, enabling her to access similar benefits to the student membership. Earlier this year, Horne was invited to judge a category of the DDA's Decorating & Design Competition.
"This recognition from the DDA and having our program selected is a testament to all the success from our students, alumni and Lakeland team," said Horne. "This new relationship with the DDA allows for more mentorship and networking opportunities with professionals in our industry as the students move forward."
Based at the college's Vermilion campus, Lakeland's interior design technology program provides students and graduates with a solid foundation in design fundamentals, drafting, space planning and more, so they can create functional spaces. The program is also accredited by the National Kitchen and Bath Association (NKBA) and was named NKBA College of the Year in 2017 and 2019.