K&B Manufacturers Earn Design Awards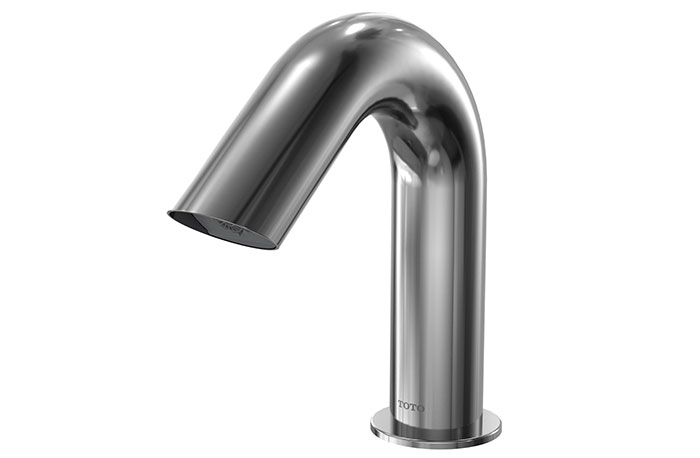 August 10, 2021
Kitchen and bath manufacturers TOTO and Blanco have been recognized with design awards.
TOTO's Good Green Design Awards
Toto has announced that the company has earned nine Good Green Design Awards across its global Touchless Smart-Sensor faucet portfolio – both the Ecopower and electric platforms. Sponsored by The Chicago Athenaeum Museum of Architecture and Design and The European Centre for Architecture Art Design and Urban Studies, the Good Green Design Award is an international honor awarded annually to exceptional products and projects that contribute to a healthier and more sustainable world.
Earlier this year, Toto's impressive Touchless faucet portfolio brought home international accolades from both the Red Dot and iF Awards for their design excellence.
"Since TOTO's incorporation more than 100 years ago, we have focused on the design, engineering and manufacture of innovative, technologically advanced products that have a positive impact on people's lives and the planet," said Hidema Ishikawa, CEO, TOTO USA.  "Therefore, we are deeply honored that the Good Green Design Awards has recognized our new global Touchless Faucet portfolio."
TOTO is proud to have the following sustainably designed and manufactured Touchless faucets recognized by the Good Green Design Awards:
Gooseneck,
GM,
GC,
GE,
Libella,
Axiom,
Helix,
Standard-R, and
Standard-S
Blanco's Red Dot Award and iF Design Award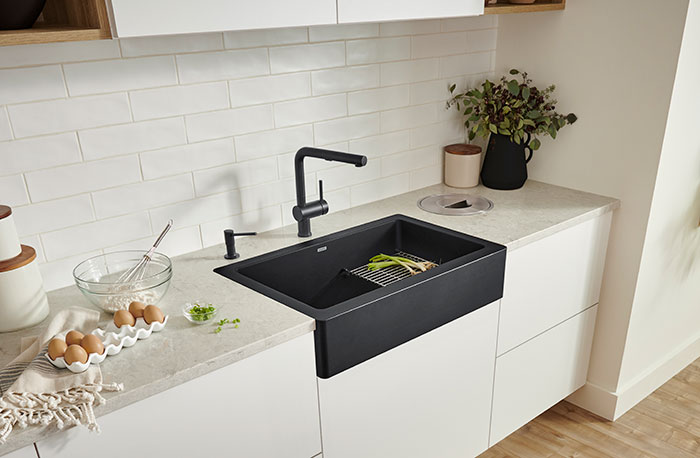 Blanco has announced its Vintera collection has earned a 2021 Red Dot Award and 2021 iF Design Award for product design. These prestigious industry awards recognize the best in design around the world, spanning various product categories, illustrating the brand's continued commitment to delivering outstanding design and product excellence.
This year, the Red Dot and iF Design Awards received more than 18,000 and 10,000 entries, respectively. Both internationally renowned design competitions are judged by a jury of industry experts from around the globe, offering its winners a proven seal of quality. The Blanco Vintera collection earned praise from each jury for its contemporary take on the traditional farmhouse sink.
"We are ecstatic and incredibly honored to have the Blanco Vintera collection recognized by both the Red Dot and iF Design Awards," said Edyta Drutis, Blanco's director of brand & communications for North America. "Vintera's award-winning product design features the benefits of the farmhouse sink combined with fresh, functional details that incorporate beautifully into today's modern kitchens." 
The  collection is one of the many Blanco kitchen sink offerings with all the material advantages of Silgranit. Forgoing traditional undermount installation, the Vintera farmhouse sink allows for a striking flush-mount installation, showcasing a beautiful rim of Silgranit sink color and providing a modern, clean, simplified version of the apron-front sink style. The collection includes the Vintera 30 Single Bowl and the Vintera 33 Double Bowl. Both models are designed to fit into a standard base cabinet measuring the same width as the sink, thus eliminating the custom cabinetry commonly needed with farmhouse sinks.