A Proven Formula for Instagram Engagement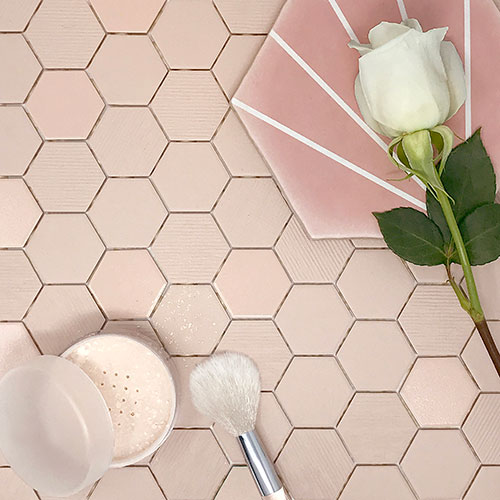 July 31, 2020
By Lori Dolnick
If you are like most, you've pivoted to the virtual world. You've Zoomed with clients and repurposed existing content on social. But the novelty of these activities is wearing off, and we're hearing from clients and designers that the magical "board" presentation is missing from these virtual sessions. Plus, it's tougher and tougher to keep things fresh on social when we've posted everything already. One marketing technique – flat-lay photography – is proven to increase online/virtual engagement.
This kind of photography is enjoying its moment because unlike catalog photo shoots, we can use existing products readily at hand. You don't need new products to display something in a fresh and engaging manner – giving life to your most popular lines vs. attention to the newest ones. Flat lay can be done in a home studio, showroom, office or remotely with an agency, and designers already know how to put together interesting design elements in an artistic and thoughtful manner. It's an opportunity to share your vision with clients, show off your projects online and display your products in an exciting new light.
There's just something special about artfully displaying the key elements of a design on a "vision" board that really brings the design intent to life. Perhaps it's because we are getting close to the products, so we can feel the textures – the nuances that are often lost in classical photo shoot settings that are demonstrating the environment.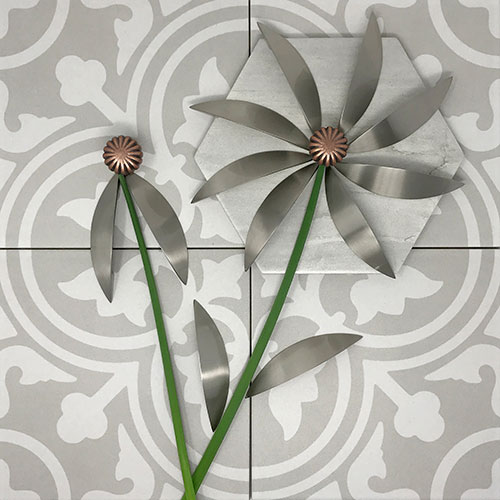 Top Knobs marketing example
Results are also important, since flat-lay photos get more engagement/shares on Instagram vs. other posts, and we've seen greater organic reach for them on Facebook as well. Here are some of the most frequently asked questions we get about flat-lay photography:
1. How can I leverage flat -lay photography beyond social media?
We've already mentioned using them in client meetings and for social – but think about using them for digital ads, catalogs, look books, promotional materials like stickers or organization magnets. Wall decals and graphics for a showroom are other great uses.
We've even seen trade shows where live 3D vision boards take up entire walls and are grabbing attention. These draw the customer into the design process and opens them up to the possibilities that your product or designs can create.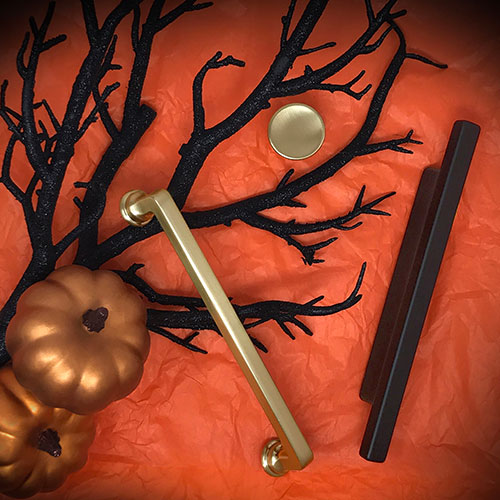 Atlas Homewares marketing example
2. What makes a good flat-lay composition?
Great flat-lay photography is like an ad – it must first stop you before it engages you emotionally to take an action such as clicking, sharing or saving. Here is what we look for in a perfect flat-lay composition:
• Similar-sized elements so that they are of a comparative scale
• Just the right number of objects
• Elements that work to quickly tell a story
• Good lighting that shows off the elements without distraction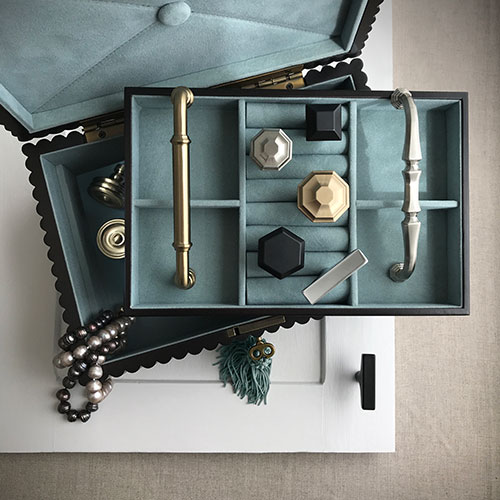 Top Knobs marketing example
3. What should a kitchen designer try and communicate with a flat lay?
As a kitchen designer, you want to convey your design style. Think about the vision for your company and how you want to be positioned in the market. Starting with a good mix of samples will ensure a stronger outcome with more material options – and then distilling them down from there. At the end of the job, you will have simple and impactful images that reflect your company's style and strengths.
For more effective marketing tips and to learn about flat-lay photography, visit https://www.frankadvertisingus.com/flat-lay-photography/. Or contact Lori Dolnick at ldolnick@frankadvertisingus.com.