Osborne Wood Products Island Legs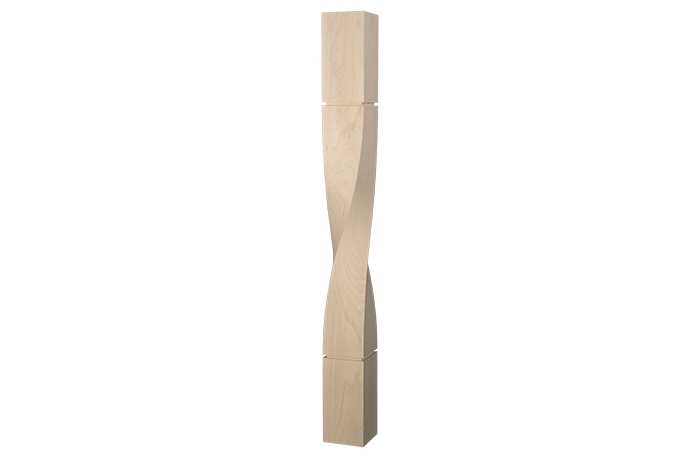 May 6, 2023
Simple and elegant, the newest island legs from Osborne Wood Products may be ideal for your kitchen or bath remodeling project. These dramatic profiles were masterfully designed to provide the perfect amount of dimension to an island. 
The Twisted Loft Island Leg (pictured) is eye-catching due to its twisted center. Top and bottom square blocks provide a nice contrast as well as extra functionality. This leg is available in two island heights and a dining table height, all with a 3½-in. width. 
The Vaudeville Island Leg features striking lines starting from the bottom of the top block and tapering down to the base of the leg. It is a contemporary piece that can be purchased in 34 ½- and 35 ½-in. heights with a 3 ½-in. width. A dining table version is also available to create a complementary set. 
The Millport Island Leg is similar to the Vaudeville profile with a cleaner, minimalist look. It features the same dramatic carvings on a square silhouette with top and bottom blocks. This design does not feature a taper and focuses more on the sleek, square edges. The leg is 34 ½ inches tall and 3 inches wide, making it perfect for a kitchen island. 
All of these new pieces from Osborne Wood Products are available in a wide range of wood species, including stain and paint grade options. They will be sanded to 150 grit and ready for finishing upon receipt.