Cir Manifatture Ceramiche Heritage Collection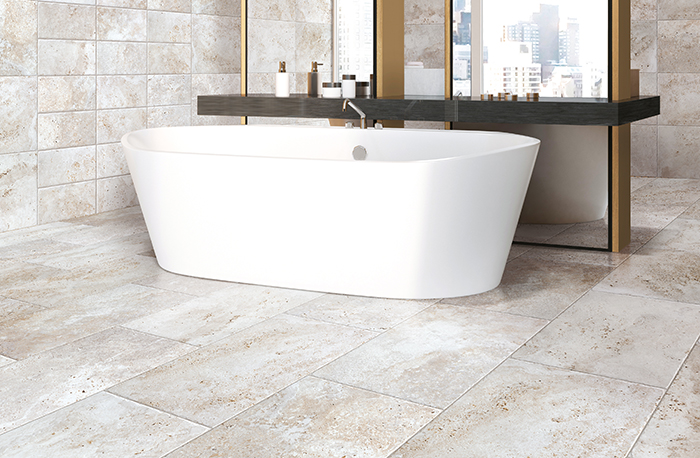 May 6, 2023
The new Heritage Collection by Cir Manifatture Ceramiche develops, through porcelain stoneware, the ancient charm of noble materials, such as Rapolano travertine, transforming it into an eloquent and functional surface for architecture. The ceramic project came about through observing the distinctive texture of the material of inspiration cut into the layer.
Heritage enhances the color palette, which ranges from white to gray to burnished brown hues, with strong shade variations, clouding and the renowned irregular porosity, faithfully reproduced by means of the most cutting-edge digital technologies. 
Made in Italy, the collection features three current and trendy color proposals – ivory, gray and walnut  — available in finishes for interiors and exteriors.The size range is designed to allow for the modular 39 installation layout, now a Cir trademark, which includes 20 by 20, 20 by 40, 40 by 40 and 40 by 60.8 cm, which can also be freely used in single-size solutions that equally enhance the elegance of the surfaces.