Empava Whirlpool Rectangular Bathtub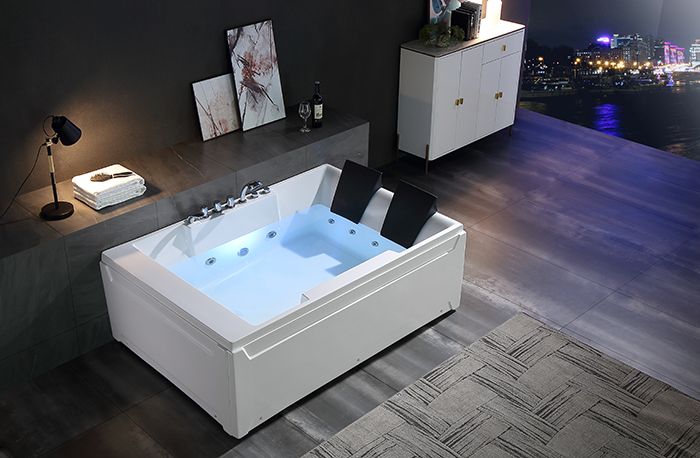 May 5, 2023
Empava, a designer and manufacturer of kitchen and bath products, introduces the 72-in. Whirlpool Rectangular Bathtub. This spacious tub provides a luxurious experience for two, creating a serene spa at less than premium pricing that can be purchased online and delivered directly to the home.
The tub is equipped with 10 strategically placed jets that provide a deep-tissue massage throughout the body. The 1.2HP water pump provides ample power for the jet system, while the UL Certified Motor ensures durability.
With its rectangular shape, smooth edges and defined contours, this tub can complement any bathroom decor. Its length makes it perfect for two people to stretch out and relax. The double-ended design offers comfort with an arched backrest that supports the body, and the generous 177-gallon capacity provides plenty of room to soak.
The Whirlpool Rectangular Bathtub is an ideal place to relax, unwind and rejuvenate after a long day. The LED lights installed in the tub provide a natural glow to create a relaxing oasis at home.
The new Empava tub is made with a high-gloss surface that is stain and scratch-resistant, keeping its shine no matter how long it is used. Its smooth surface makes it easy to clean and maintain.