In2aqua Performance Shower Line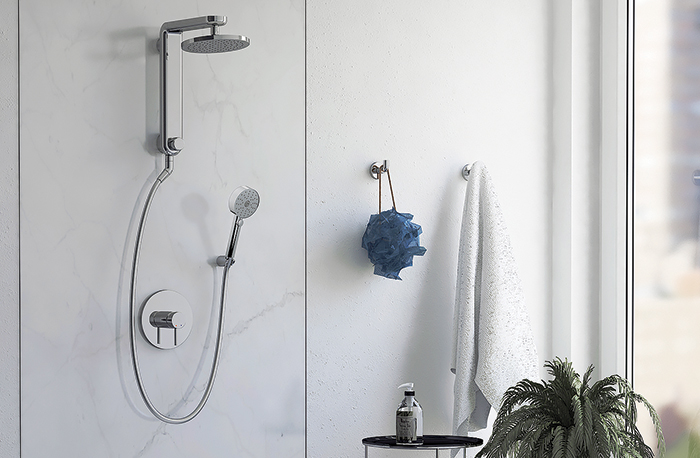 May 4, 2023
German faucet and shower system manufacturer in2aqua has announced the launch of its Performance Shower Line to the North American market. 
In2aqua's Performance Shower Line features advanced multi-port ceramic disc valve diverters combined with high-performance thermostatic valves, all of which guarantee an ergonomic and user-friendly shower system. Its award-winning in2itiv mounting system saves installation costs and reduces sound transfer to the back wall. 
Included in the line are the in2aqua PS- Retro and PS Techno S shower systems. The new in2aqua PS- Retro shower system offers a simple renovation solution for the bathroom. A complete system with a shower head and multi-function hand shower, in2aqua PS- Retro allows you to upgrade a bathroom without major renovation, converting a shower head system to a two-way system with the benefit of an extra hand shower. In2aqua PS- Retro is compact and modern, featuring a contemporary, organic design. Finish options include chrome, brushed nickel and matte black. 
Offering plug-and-play functionality, in2aqua performance shower systems are compatible with any in2aqua CALGreen or max 2.5 GPM shower head and head spray. In2aqua's dropless shower head releases residual water after each use, diminishes deposit buildup and eliminates bacterial contamination.