Threespine Sideboard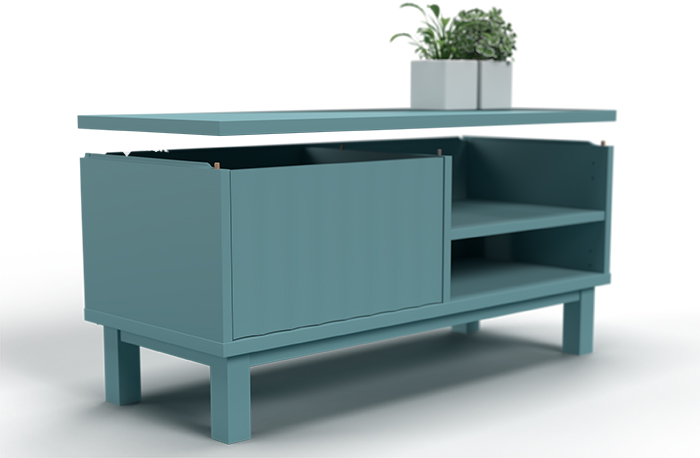 March 18, 2023
The Threespine sideboard might look like a traditional face-frame cabinet – but what you don't see is how fast and easy it was to put it together. Assembly was a one-person job, done in seconds, with no need of fittings or tools. It just clicked together in only 40 seconds to be more precise – with a secure and reliable result. Now imagine the time savings this brings when putting an entire kitchen together – an appealing feature for both professionals and homeowners alike.
Threespine is a revolutionary way to create interior design with next-level features. It offers a fast and easy solution to assemble furniture, as you simply click the pieces together, making assembly up to 10 times faster than any traditional option.
Suiting all materials and all designs, Threespine provides advantages to both retailers and manufacturers, putting them at the forefront with effortless furniture assembly – whether done at the factory or at home – and environmentally friendly flat-pack transports. This is a more sustainable, trouble-free and cost-efficient solution for all involved.