Neolith New Designs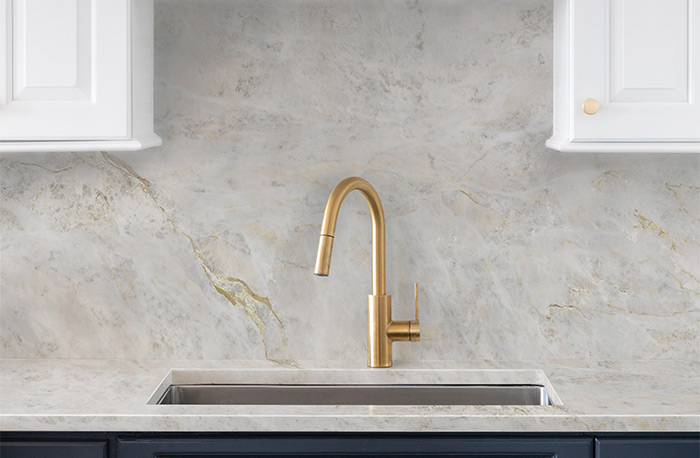 March 9, 2023
Neolith presented four new designs at KBIS 2023 – Everest Sunrise (pictured), Cappadocia Sunset, Neolith Victoria and La Piasentina – featuring the latest technology and art in sustainable décor.
The Everest Sunrise model represents a flawless and perfectly balanced quartzite, specifically designed to illuminate any space at home, while Cappadocia Sunset evokes the textures, movement and dynamism of a Turkish landscape, without compromising elegance, neutrality in the color and balance expected in Neolith surfaces.
The Neolith Victoria and La Piasentina models, from the Neolith Iconic Design series, are part of a new product line that represents the long-awaited breakthrough of the decade, expected to set all new standards in the sintered stone industry. Under three main pillars, design, innovation and sustainability, these avant-garde surfaces respond to one of the great market demands, creating endless design opportunities in a multitude of applications.