Café Appliances Hardware Finishes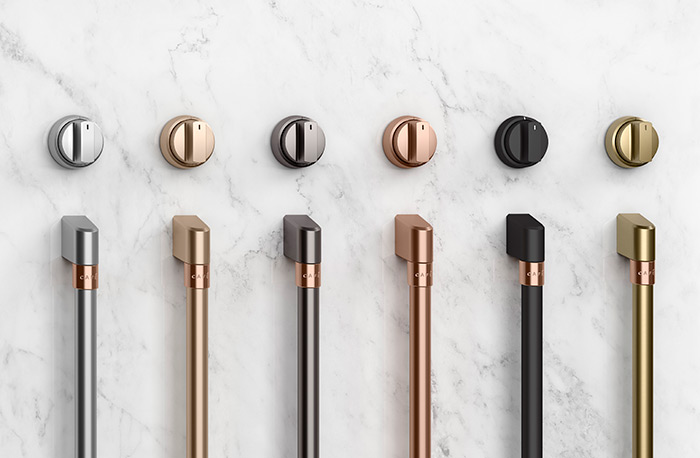 March 7, 2023
Café Appliances has unveiled two new hardware finishes to drive personalized design aesthetics throughout the kitchen. The two finishes, brushed brass and flat black, offer bold new kitchen accents that bring sophistication and flair to your home, helping you transform your space with the latest design trends.
Inspired by the colors and trends from the runway, Café celebrates the two finishes as inspired by the hottest style trends to add to its existing portfolio. The brushed brass finish is vibrant, striking and gives a rich accent to the appliances, while the flat black finish is sophisticated and inviting, adding flair to style-forward kitchens.
As part of this unveiling, Café also joined design forces with Kohler to launch complementary finishes. Café brushed brass seamlessly coordinates with Kohler's vibrant brushed moderne brass finish and Café flat black pairs with Kohler's matte black finish. The pairings simplify hardware coordination for the consumer with two bold brands to form one distinct look.
With customization at the core of the brand, Café will continue to offer consumers the ability to change out existing handles and knobs on their current appliances to match the ever-evolving design and styles throughout their homes. With appliance finishes offered in matte white, matte black or stainless steel, the new hardware options bring the choices to six distinct handle and knob options. In addition to the new additions, owners can choose from four other Café hardware offerings, including brushed bronze, brushed black, brushed copper and brushed stainless.