Officine Gullo Bar & Lounge Collection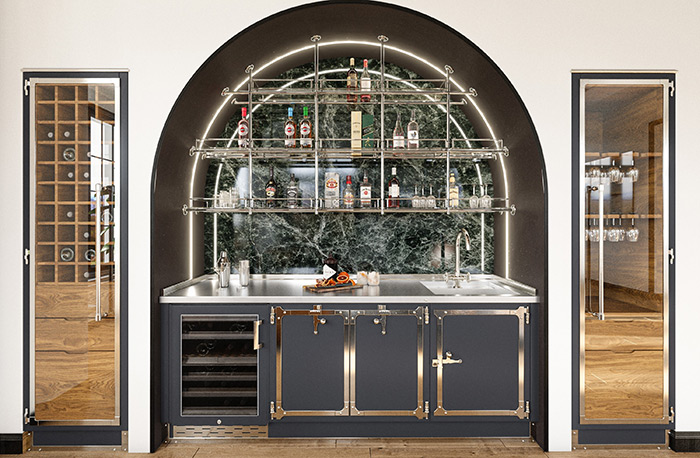 March 4, 2023
The Bar & Lounge collection from Officine Gullo has different furnishing solutions, from bar furniture occupying fully fitted wall units, to those organized on trolleys. For the first time, Officine Gullo is expanding its design to spaces other than the kitchen, using its creative flair to devise settings with a contemporary, cosmopolitan mood.
Through a series of independent elements that combine together, the Bar & Lounge collection offers fully customizable solutions to meet different user needs and seamlessly integrate with architectural features and furnishing elements. From the furniture layout to the selection of a wide range of the best professional domestic appliances and complementary features, it is possible to create configurations to fit the space they will be occupying, as well as the aesthetic tastes of the customer.
Countertops, chairs, units with wine fridges, fridges, ice buckets, ice makers, sinks and taps, bottle shelves and glass holders make it possible to share cocktails and drinks during relaxing evenings or small parties at home.