Monogram Designer Collection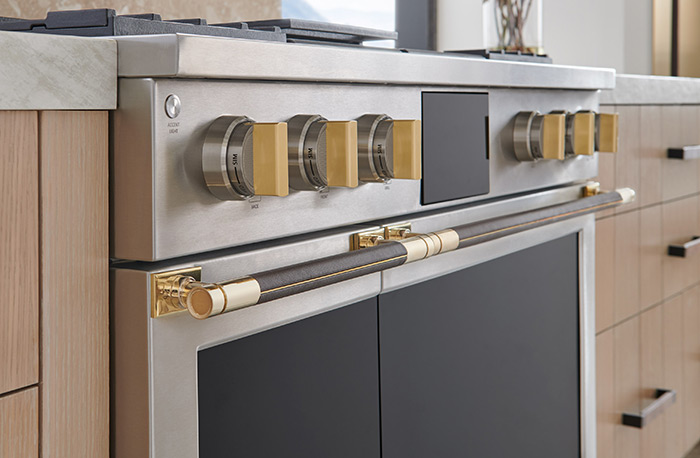 March 2, 2023
The Monogram Designer Collection x Richard T. Anuszkiewicz and Keeler Brass Company partnership embodies a shared dedication to quality craftsmanship and a long history in the luxury space. The collection features tailored appliances that elevate theroom through unique finishes, including ventilation hoods, refrigeration panels and custom handles, the last of which were designed and developed in partnership with the Keeler Brass Company. 
Inspired by fine jewelry, the collection features two thought-provoking aesthetics for custom appliances. For owners looking for a bold design, the Brass Collection presents an elegant aesthetic based on the fundamentals of classical architecture and available in gold and polished hues. In contrast, the Titanium Collection presents a contemporary luxury aesthetic rooted in the art of reductionism, with sleek lines and dark-charcoal muted tones. 
Both collections feature striking finishes wrapped with sustainably sourced, Greenguard Gold Certified, durable leather with state-of-the-art decorative brass trim.