Laminam Talco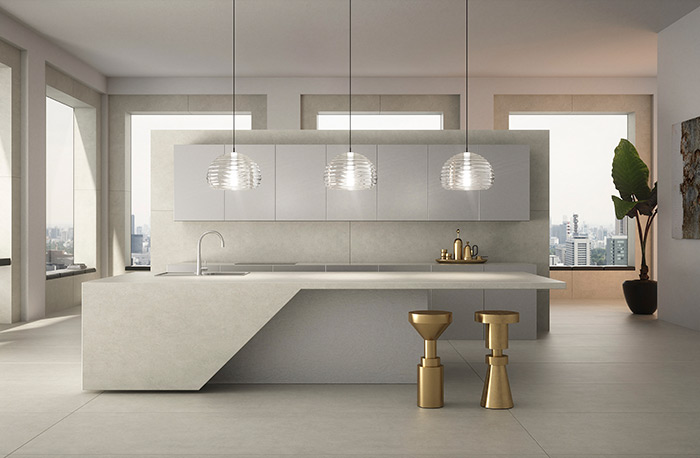 March 1, 2023
Laminam has launched new color additions to its Calce, IN-SIDE and Fokos ceramic surface collections, including Talco and more:
Talco & Grafite, part of the Fokos Collection
Two new colors have been added to the Foko Collection — Talco (pictured) and Grafite. Grafite is a deep shade that draws inspiration from the dark gray and compact mineral graphite extracted from the earth's subsoil. It is the perfect alter ego to Talco, a lighter shade inspired by primordial natural elements.

 The Le Terre Series, part of the IN-SIDE Collection 
Featuring a gradient of soft, muted colors that are deeply rooted in the Italian way of life, the Le Terre series, part of the IN-SIDE Collection, features three new colors — Terra di Matera, Terra di Saturnia and Terra di Pompei, which vary between beige-ivory, gray-taupe and a warm brown shade with a hint of light champagne. 
Terracotta, part of the Calce Collection
Laminam has answered the call for a new Terracotta color. Part of the brand's existing Calce Collection, this cozy vintage red transmits warmth and depth to any project.