Forza 48-in. Professional Range Tops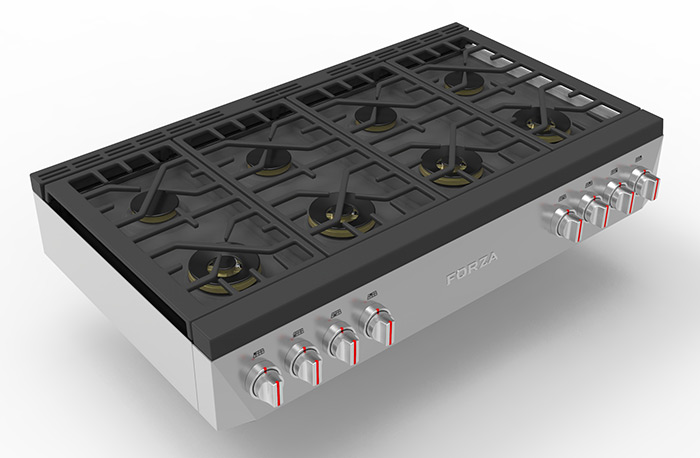 February 14, 2023
Forza, the ultra-premium Italian cooking appliances brand, introduces 48-in. Professional Range Tops, featuring eight full brass burners—four front-range dual-flame burners that adjust from 685 Btu for simmering to a powerful 20,000 Btu, and four single-flame burners in the back that range from 2,200 to 12,000 Btu—for precise cooking control. 
It is equipped with Forza's continuous Infinito Grate System edge-to-edge cast-iron grate system with an integrated bullnose – the industry's largest continuous usable cooking surface. It also comes with a fastback porcelain trim that provides a seamless integration into your kitchen island while increasing the usable cooking service even further for maximum efficiency.  
The black porcelain spill tray makes cleanup simple while providing a dramatic aesthetic for the range top that emphasizes the brass burners, while the stainless-steel knobs with a red "racecar" stripe elevate your kitchen design. Its bold form and style embody the soul of radical Italian design with the heart of an American muscle car, featuring unique angular race car-inspired lines.
The new entry to the product line joins the previously released 30- and 36-in. models.