Samsung Bespoke 4-Door Flex Refrigerator with Family Hub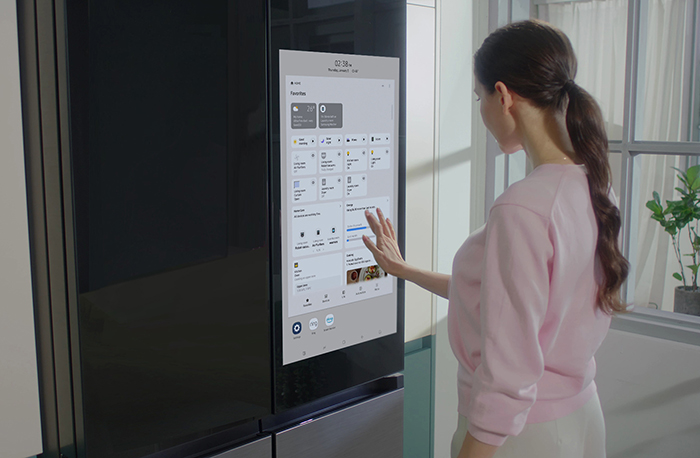 January 4, 2023
Samsung Electronics has unveiled the newest additions to its customizable Bespoke Home lineup, including the new Bespoke 4-Door Flex Refrigerator with Family Hub with dynamic features showcased on a 32-in., bezel-less FHD screen that is nearly two times larger than that of previous models. In addition, the new larger dashboard takes advantage of the bigger screen, allowing users to conveniently experience SmartThings services as well as monitor and control their compatible home appliances.
The refrigerator also features new Family Hub software. Samsung TV Plus now offers more than 190 free channels, while Google Photos integration transforms the platform into a digital photo frame that makes it easy to share and display photos. Thanks to the larger screen space and Samsung TV Plus's new picture-in-picture (PIP) feature, users can catch up on their favorite TV shows while checking and monitoring the status of other kitchen appliances while keeping an eye on what they are cooking at the same time.
The Bespoke 4-Door Flex Refrigerator with Family Hub+ is set to launch in North America and Korea in the first half of 2023. In addition, a Family Hub software update will roll out to all markets where Family Hub refrigerators are sold in 2023. This includes Korea, the U.S., East and West Asia, Latin America and Europe.