Protek Bigfoot Chianti Wine Storage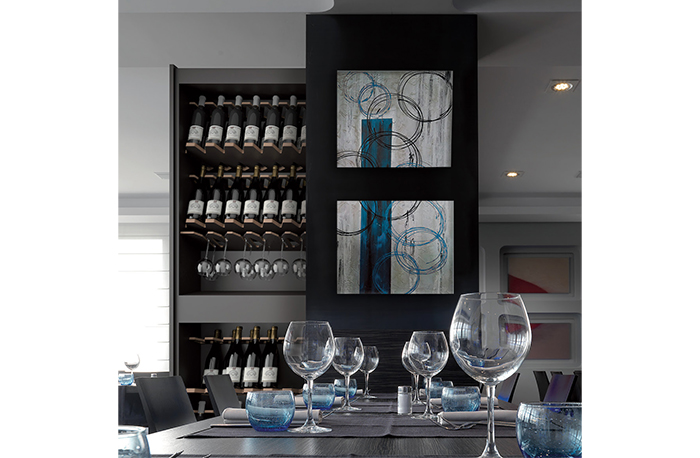 December 29, 2022
Protek introduces Bigfoot Chianti, the wine storage module for its revolutionary hideaway furniture system. The name itself expresses its function — Bigfoot Chianti is equipped with four shaped shelves for storing wine bottles, plus a shelf designed to hold glasses and a practical drawer with a soft-closing mechanism, ideal for storing useful wine-tasting accessories. 
The module can be further equipped with LED lights and electrical sockets, as well as with an electronic lock, thus guaranteeing security. For greater ease of use, Bigfoot Chianti can be motorized so that it can be opened or closed by remote control or App.
The unit is 100% Made in Italy, and is part of Bigfoot, the concealed sliding modular system from Protek, an Italian company with long experience in the design and manufacture of counterframes and systems for sliding doors and windows. Unique in the world and cutting-edge, it allows for the creation of spaces that change over the course of the day, with furnishings that can be transformed to expand, multiply, compose and conceal spaces, achieving maximum comfort.