Robam Modern Tubular Island Range Hood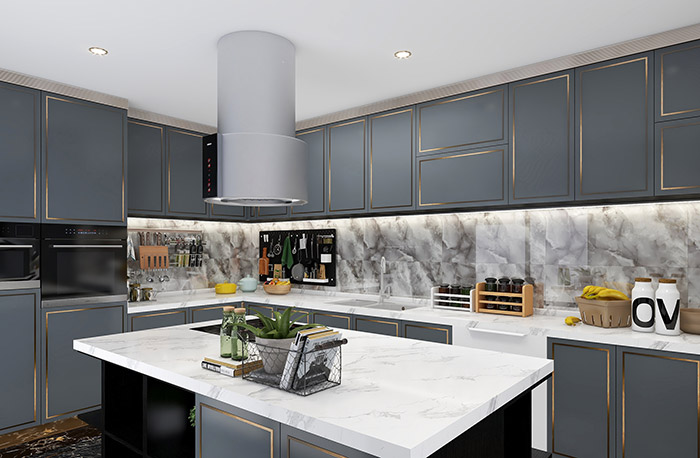 December 13, 2022
Global kitchen appliance manufacturer Robam introduces the A-900 24-in. Modern Tubular Island Range Hood, featuring an elevated design that breaks the traditional range hood mold. With only 1,000 total units manufactured globally each year, this highly exclusive hood is a design focal point with a modern and sophisticated tubular form. The unit is constructed of handmade stainless-steel that is hand-polished for more than 48 hours, and its powerful motor enables three speed settings, including a supercharged turbo mode to effectively manage heavy-duty cooking fumes.
Two conveniently placed touch screen control panels offer users the ability to effortlessly adjust the power, speed, light and timer from each side of the island, enabling the freedom to work throughout the kitchen without restriction. Dishwasher safe filters and simple maintenance make cleanup effortless and maintains a longer lifespan of the range hood.
The new Robam range hood also includes ring-shaped LED lamps for optimal visualization and a delayed shut-off feature to eliminate lingering fumes.