Hestan Induction Ranges and Rangetops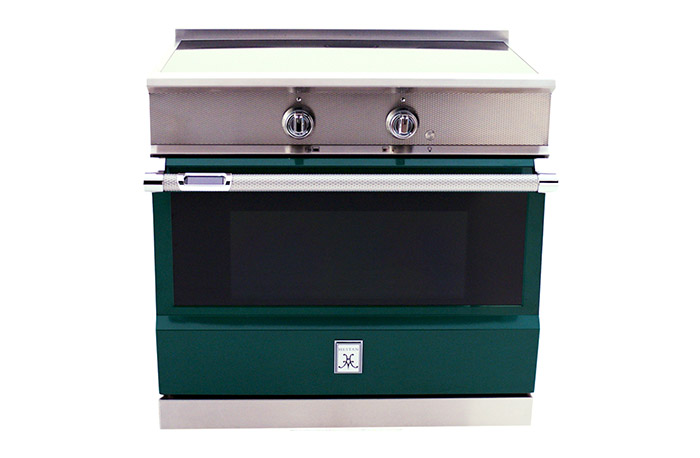 November 23, 2022
Hestan announces the addition of new Induction Ranges and Rangetops to its lineup of residential indoor cooking products. Uniting precision temperature control with chef-grade power—all with a smaller carbon footprint—the new Ranges and Rangetops are available in 30- and 36-in. models, and the 36-in. Range has already been recognized with a 2022 Twice VIP Award.
Hestan's powerful, energy-efficient induction burners focus heat only on the surface that is directly beneath cookware through a direct magnetic reaction. This responsive and precise temperature control through electro-magnetic elements provides consistent cooking results and prevents energy waste.
Created to fit all cooking needs, the Ranges and Rangetops include an Automatic Power Boost function to heat up quickly and provide exceptional searing power, and a bridge function between burners to heat elongated pans. There is also a warming function to maintain low temperature for extended periods of time, and the low simmer function to handle delicate sauces.
With the industry-exclusive Marquise Accented glass cooking surface, the slide-touch controls offer smooth, precise selection of power. The all-electric Induction Ranges also feature Hestan's PureVection technology to optimize baking, broiling, roasting, convection baking and self-cleaning.
Offering an added layer of safety, the new Ranges and Rangetops include a built-in cookware detection system to safely shut off burners when cookware is removed, and a residual heat indicator signals if the cookware left any remaining heat on the glass cooking surface. Once cookware is returned to the surface, the temperature setting is automatically reestablished.
Expanding the electrically-powered product line, the new appliances are available in Hestan's 12 signature color and finish options, including a classic stainless-steel finish.