LG Smart Top Control Dishwasher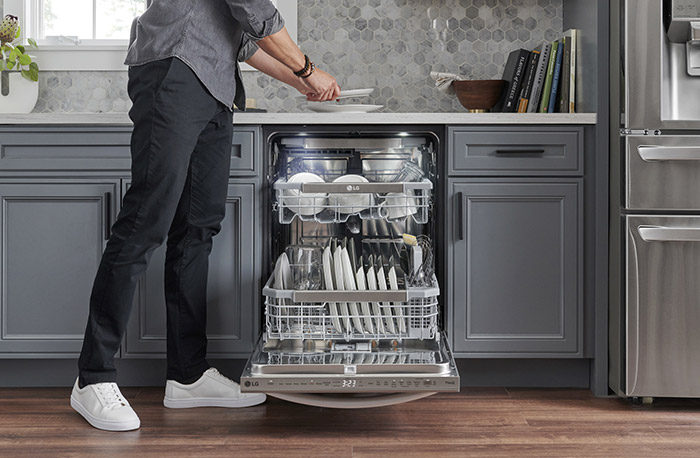 November 16, 2022
LG Electronics has introduced the Smart Top Control Dishwasher with One-Hour Wash & Dry, combining the brand's exclusive QuadWash Pro and Dynamic Heat Dry technologies to deliver a one-hour wash and dry cycle for sparkling, table-ready dishes in less time. The unit features Dynamic Heat Dry technology, which circulates hot air throughout the dishwasher for faster, more complete drying, delivering sparkling, table-ready dishes right off the rack—including hard-to-dry plastics.
LG's TrueSteam penetrates caked-on foods and eliminates water spots by up to 60%, and its QuadWash Pro technology uses improved, high-pressure jets with 38% more cleaning power to power-clean from multiple angles while soaking dishes with microbubble-infused water to breakdown the heaviest of soiling, delivering maximum cleaning coverage every time. Users can download new and improved cycles and conveniently start the dishwasher remotely with the LG ThinQ app, so no matter where you are, your dishes will be ready when you need them.

With three height settings, the upper rack adjusts effortlessly and smoothly to make room for tall stemware on top or oversize pans below. Customizable tines offer greater flexibility for loading dishes of all shapes and sizes without compromising cleaning performance. Plus, with the LED tub light, users can check if their dishes are clean or dirty as it automatically illuminates when the dishwasher door is open.