Dacor Island Hood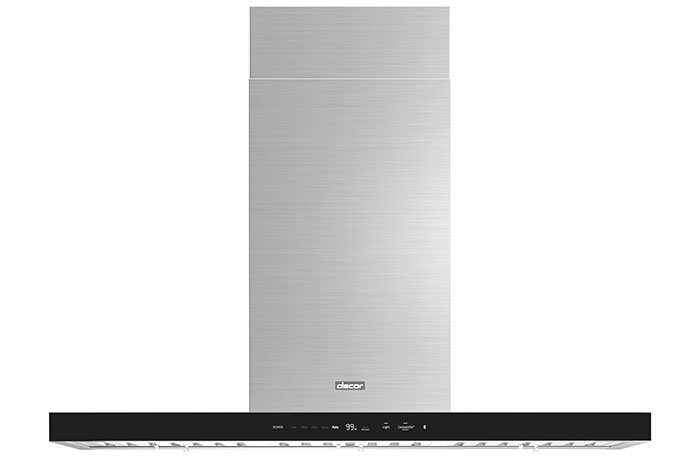 September 26, 2022
Dacor has introduced the Island Hood, designed with elegant lines, LED lighting and a sophisticated glass touch control that seamlessly connects and pairs with your compatible Dacor cooking product. Plus, its noise-dampening system provides a quieter experience.
Built to seamlessly pair with compatible Dacor cooking products through integrated SmartThings technology, the new range of hoods include Auto-On Heat Sensors that automatically activate the four-speed fan based on temperature and smoke production. Even with all four burners on, powerful yet quiet internal blowers dissipate cooking odors and keep heat and smoke from escaping the prep area.
A four-speed fan provides great performance while minimizing noise. Dishwasher-friendly baffles provide easy cleanup. Auto Connect turns the fan on and adjusts the speed as necessary when a compatible cooktop is used. Strip LED lighting provides energy efficiency and a bright cooking area. It has an internal blower for easy installation. The Island Hood comes in various sizes with offerings to suit any kitchen layout.