Big Chill Seasonal Fall Edit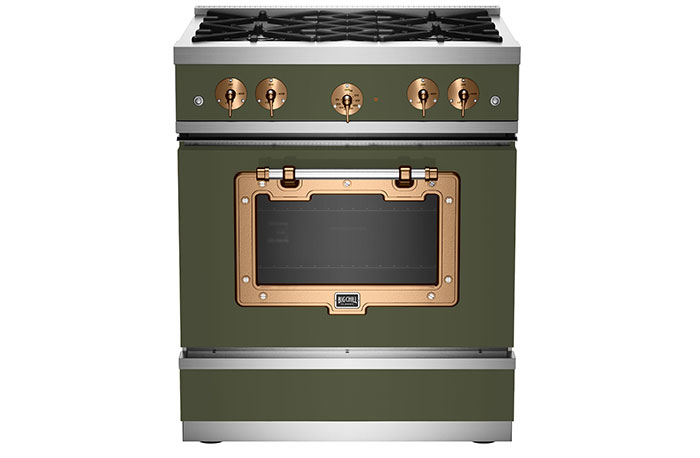 September 22, 2022
Big Chill has announced the launch of its 2022 Seasonal Fall Edit in collaboration with social media "historic home rescuers" Jessica and Adam Miller of Old House Adam. The North Carolina-based power couple that flips outdated spaces into dreamy homes, partnered with the brand to curate a color palette inspired by "farmhouse luxury" – an intersection of rustic and chic. 
The color palette features warm, inviting neutrals paired with a rich berry color that seamlessly pairs with a wide variety of kitchen spaces and design aesthetics. As the sixth in a series of seasonally launched color offerings, the 2022 Fall Edit provides a fresh perspective on Big Chill's signature collections – Classic, Retro and Pro. 
As a love letter to nature and simple elegance, the colors are reminiscent of earthy elements like naturally aging metals and stone along with the lush green forest and bold berries. The custom colors of the Seasonal Fall Edit were carefully selected to serve as a timeless addition to the home—the shades include:
Yellow Gray: The shade of a mossy stone walkway up to a front porch, yellow gray is a grounded neutral that plays nicely with a wide range of color palettes. This deeply saturated color perfectly expresses a sense of comfort while offering an understated flare. 
Light Ivory: As a creamy off-white, light ivory adds a sophisticated warmth to kitchen appliances. Easy on the eye, the neutral shade provides a sense of airiness and serves as a versatile, elegant addition. Embodying the shade of pampas grass and small bales of hay, light ivory offers a subtle nod to the farmhouse aesthetic without overpowering the design. 
Wine Red: Evocative of forest berries, the lustrous wine red is an ideal shade for an adventurous  kitchen design that needs an element of coziness and comfort. When paired with neutrals, the mix of rich and muted colors creates an impeccable sense of balance and refined luxury. 
Olive Green: Both bold and severe, olive green is the perfect way to add allure to a kitchen. The color can be paired with cool or warm tones, which means its versatility is unmatched, yet so it its eye-catching character.