Robam Ceramic Glass Cooktop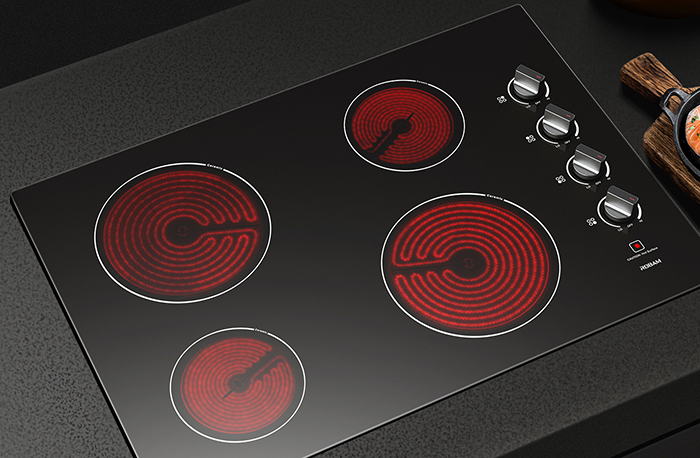 September 12, 2022
Robam has introduced the W412 Ceramic Glass Cooktop to the North American market. The 30-in. drop-in, four-burner cooktop is designed as a functional statement piece for the kitchen and provides a powerful cooking experience for home cooks with two 2,300-watt burners and two 1,200-watt burners. Its contemporary black glass surface is easy to clean with the wipe of a cloth, and its removable stainless-steel knobs are dishwasher safe.
The new Robam cooktop is ETL certified and includes four burners: two 9-in., 2,300-watt burners for large pots and pans, and two 6.5-in., 1,200-watt burners for lighter sustained cooking. The all-in-one, oil-free ceramic glass panel also provides three key safety features:
Impact Resistance, for supporting heavier cookware such as alloy and iron pots.




Hot Surface Warning indicator to prevent accidental burns from touching the cooktop.




Automatic Shut-down to prevent a burner from overheating.