Zerica Omnia Water Dispenser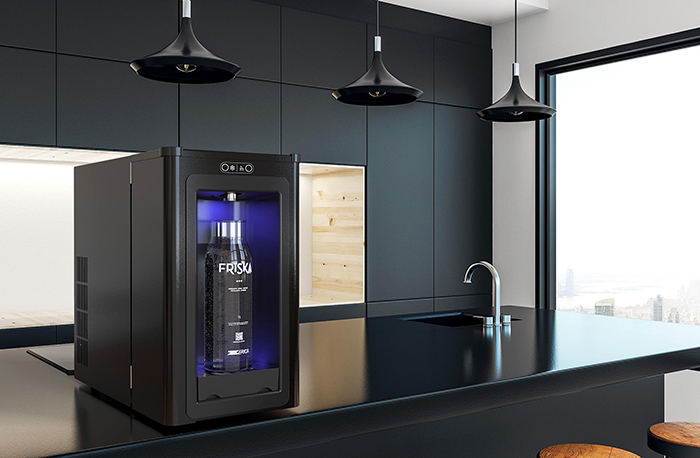 September 1, 2022
The historic Sicilian company Zerica presents Omnia, the exclusive and elegant compact water dispenser able to offer cold and sparkling water in a simple and effective way. Completely Made in Italy and produced entirely within the company, Omnia was born to simplify life in the office but has quickly become a perfect tool for any context, adapting to the modern furnishings of an apartment or home, making it more sustainable in the kitchen and beyond. 
Omnia requires zero maintenance thanks to its Silver Turbo Clean refrigeration system, which keeps the system perfectly clean at every draw. Super quiet and more eco-friendly than ever; touch-proof, with the contactless dispensing system. These are just some of the strengths of this cutting-edge dispenser distributed by I&D that goes beyond what the market is used to offering.
Technology and health
Zerica's exclusive high-pressure system generates a vortex of water on the walls with each dispensing, preventing the formation of biofilm or residue. The water is always fresh and safe and easy to manage with the stainless steel refrigeration chamber with bacteriostatic silver welds.
Water sustainability and numbers
In Italy, between 16 and 20 million plastic cups are consumed every day — a quantity with a huge environmental impact, which must be reduced with the support of everyone. With Omnia, you can more carefully manage consumption, avoiding waste. The Omnia with purification kit allows you to deliver upto 8,000 bottles of pure water each year, making the plastic that causes so much damage to the planet obsolete.
Versatility
Omnia can be transformed into a free-standing system thanks to the coordinated support cabinet in galvanized steel with anti-scratch coating.
Read more about water sustainability here.