Thor Kitchen Professional Electric Cooktops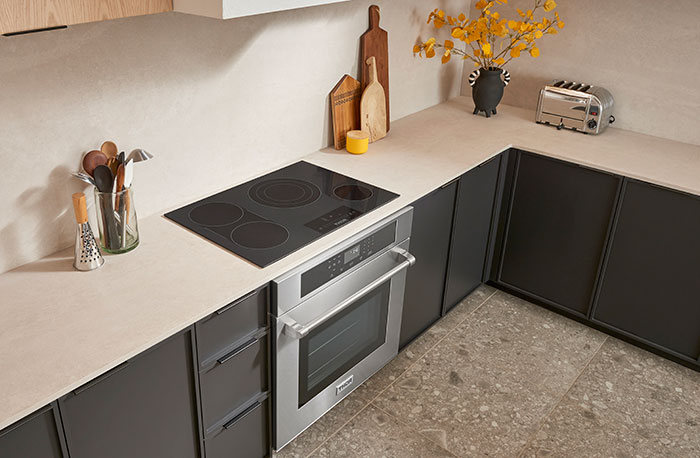 April 29, 2022
Thor Kitchen announces the release of Professional Electric Cooktops that offer powerful, precise heat at the touch of a button. The cooktops are available in a 30-in. size and as a 36-in. model and feature nine power levels and a high-powered 3,600-watt LightningBoil Element. For builders, interior designers and home chefs, Thor Kitchen's new Professional Electric Cooktops offer increased energy efficiency and a sleek design that perfectly balances style, convenience, and power. 
The new cooktops include a high-powered 3,600-watt Lightning Boil Element that consists of three rings of varying sizes. Just the 6-in. ring can be activated to heat a small sauce pot, or all three can be engaged for maximum power output to quickly boil a large pot of water.
The Sync Burner allows you to evenly heat large cookware, like griddles or casserole dishes, by synchronizing both left-side elements for up to 3,800 watts of combined output.
Each element is equipped with an automatic shut off that activates once cooking is done, offering increased safety and preventing cookware from burning on the bottom. Touch controls allow for more precision when selecting heat levels, while spills and grease easily wipe away from the glass surface.