Café Couture Oven with Air Fry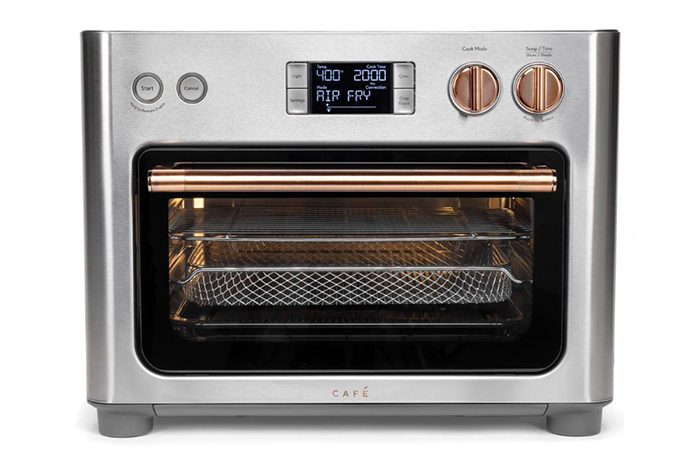 March 31, 2022
Café appliances has introduced the Couture Oven with Air Fry to its lineup of countertop collections. The new oven allows style-conscious owners to cook quick weeknight dinners or show-stopping meals for entertaining using 14 essential cooking modes in a 17-by-18.6-by-14-in. footprint. 
The new Café oven is available in the distinct Café finishes of matte black, matte white and stainless steel, allowing consumers to bring their personal style to the countertop. All models will feature signature Café copper hardware accents.
Adding to the Café Couture Oven's fashion and function, the appliance is equipped for voice activation including a verbal on/off command at launch with additional voice activation commands on the horizon. The device is Wi-Fi enabled, allowing consumers to start and program recipes remotely, download product updates and new features using the SmartHQ app.
The Café Couture Oven with Air Fry will be available to consumers in April 2022. The Café brand operates under GE Appliances, a Haier company.