Sharp Compact Kitchen Appliances Suite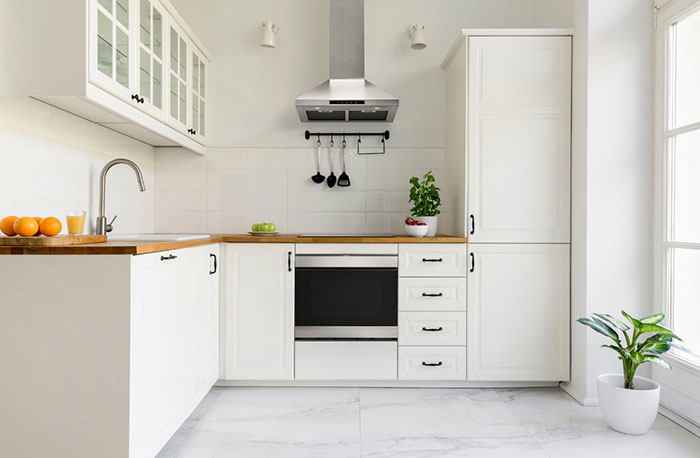 February 4, 2022
Sharp Home Electronics Co. of America (SHCA) has announced a suite of Compact Kitchen Appliances. Building on its original built-in appliance lineup that debuted in 2019, the Compact Kitchen suite offers the same high quality as the brand's larger counterparts, while offering additional flexibility for consumers with smaller kitchen layouts, especially in urban areas. 
The Compact Kitchen Appliance lineup includes the new Sharp Dishwasher with Alexa-enabled voice commands, adding to a growing list of Sharp appliances with smart home integration capabilities. In addition, smaller induction and radiant cooktops will be added to Sharp's current cooktop offerings for even more customer options based on their preferences and kitchen compatibility. Sharp's signature Smart Combi Steam Oven is also receiving a 24-in. version, and a slim refrigerator rounds out the mix, offering maximum food storage capabilities with minimal space requirements. 
Sharp's Compact Kitchen Appliance suite is comprised of nine 24-in. built-in appliances. Three are now available at select retail locations, with the remaining six will be available this spring and summer:
24-in. Radiant Cooktop with Side Accessories (SCR2442FB) – Available now

24-in. Built-In Smart Convection Microwave Drawer Oven (SMD2499FS) – Available now

24-in. Wall-Mount Chimney Range Hood (SHC2432FS) – Available now

24-in. Over-The-Range Microwave Oven (SMO1461GS) – Available April 2022

24-in. Smart Combi Steam Oven (SSC2489GS) – Available April 2022

24-in. Slim Bottom-Mount Refrigerator (SJB1255GS) – Available April 2022

24-in. Induction Cooktop with Side Accessories (SCH2443GB) – Available May 2022

24-in. Convection Built-In Wall Oven (SWA2450FS) – Available June 2022

24-in. Smart Dishwasher, Works with Alexa (SDW6767HS) – Available June 2022
In addition to the Compact Kitchen Appliance suite, Sharp has also unveiled two new Smart Air Purifiers and Humidifiers with Plasmacluster Ion Technology for large rooms – the KCP70UW and KCP110UW. Both air purifiers will be compatible with Alexa-enabled and Google devices and available to purchase as early as April 2022.