Big Chill Fall Edit Palette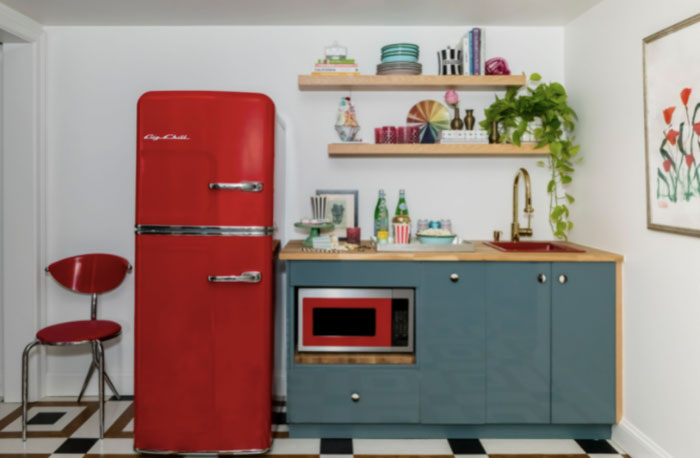 October 5, 2021
Big Chill has launched its 2021 Fall Edit, a curated palette of custom colors designed in collaboration with MA Allen, president and lead designer of MA Allen Interiors. Tapped to dress the silhouette of Big Chill's iconic three collections – Classic, PRO and Retro – with a striking selection of colors, the highly sought-after North Carolina designer, known for her bold signature style was a natural fit for the fourth edition of the brand's seasonal custom color program. For the palette, Allen drew inspiration from her favorite city, curating a medley of colors reminiscent of Parisian cafes and their signature awnings. 

Capturing the essence and allure of the city's effortlessly chic appeal, the Fall Edit's four colors include, Carmine Red, Moss Green, Signal Blue and Grey White.
Bold and elegant, Carmine Red is an ideal color for adding vibrance and personality into a space. When paired with neutrals, the mix of rich and muted colors creates an impeccable sense of balance and resolution.
The lustrous jewel tone of Moss Green is the perfect way to add glamour and allure to any kitchen. Arguably a "new neutral," it can be paired with cool or warm tones, which means its versatility is unmatched, yet so is its eye-catching character.
Known for its sophisticated, classic charm, Signal Blue is the ideal option to add a touch of drama and richness to a kitchen. The deep tone compliments nearly any existing element like wood floors, detailed tile, or a patterned backsplash.
The epitome of minimalist opulence, Grey White reimagines the possibilities of a neutral finish. With a cool undertone, this classic and light neutral instantly brings depth and contrast into any space.