Maytag Drop-in Ranges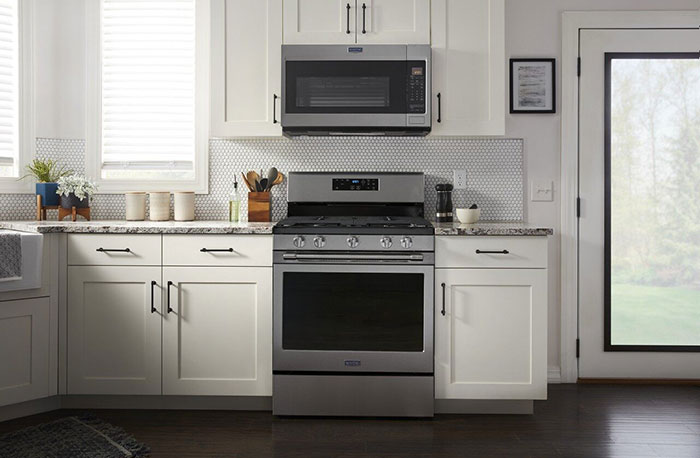 October 4, 2021
Maytag has launched three new drop-in ranges – two of which feature Air Fry, allowing consumers to make their favorite fried foods with a crispy-on-the-outside, juicy-on-the-inside taste using little to no additional oil. The third electric range comes with Steam Clean to make cleaning up a breeze.
Maytag Range with Air Fry and Basket – 5.0 cu. ft. (gas) or 5.3 cu. ft. (electric)
Maytag electric and gas ranges with air fryers are here to cook the foods you want, when you want them. Use the oven air fry basket included in your purchase to make crispy favorites, convection to make delicious baked goods and broil for vegetables and meats. Just toss your favorite foods into the 13-by-18-in. stainless-steel basket included in your range for crisp results, and after eating, toss the basket into the dishwasher for easy cleanup.
Maytag Electric Range with Steam Clean – 5.3 cu. ft.
This steam clean stove can be cleaned in less than an hour with Steam Clean self-cleaning technology. The Maytag range with Steam Clean functionality cleans the oven using lower temperatures than regular self-cleaning ovens. Unlike traditional high-heat self-clean, which burns off soils, with Steam Clean self-clean technology, you add water, run the cycle and then manually remove the water and soils with a wet sponge when the cycle is finished.