Falmec Plane No-Drop Hood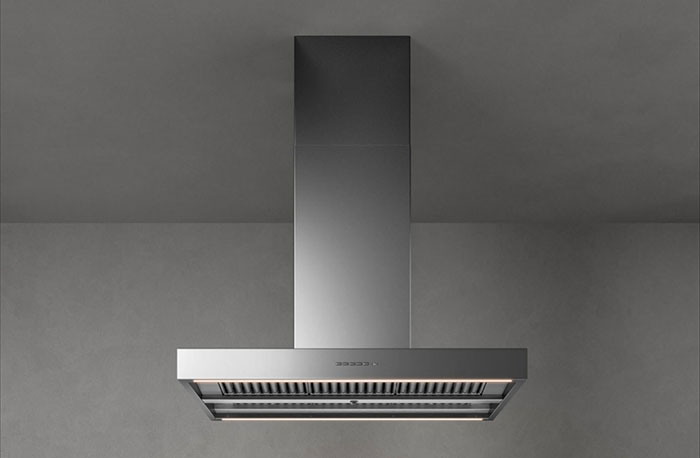 September 25, 2021
The Plane No-Drop suction hood from Falmec enriches the brand's range of anti-condensation hoods with its extraordinary no-drip technology, a system patented by Falmec. The No-Drop system is the result of the Italian company's efforts to solve the phenomenon of condensation, which is extremely unpleasant during cooking.
Condensation is magnified with induction hobs where the absence of flames increases the thermic difference between the hot air emanating from the appliance. When it collides with a cold surface, such as the cooker hood, this highlights the dripping even more.
After the success of the Virgola No-Drop model, the new Plane No-Drop hood now also eliminates the unpleasant arrival of condensation, due to its battery of polymer filters with specially shaped crossed blades designed to capture the condensation particles from cooking liquids. Thanks to the force of gravity, the trapped liquid is conveyed along an inclined channel, eventually settling inside a container that can be easily removed to be emptied and cleaned.
Available both in wall and island versions at just 90cm wide, the new Plane No-Drop is distinguished by its professional style and enriched by two LED strips inserted in the stainless-steel edge, for optimal lighting of the cooking area. The hood is equipped with four-speed electronic control that handles a powerful motor of 800 m3/h flow rate.