Speakman Sump Pump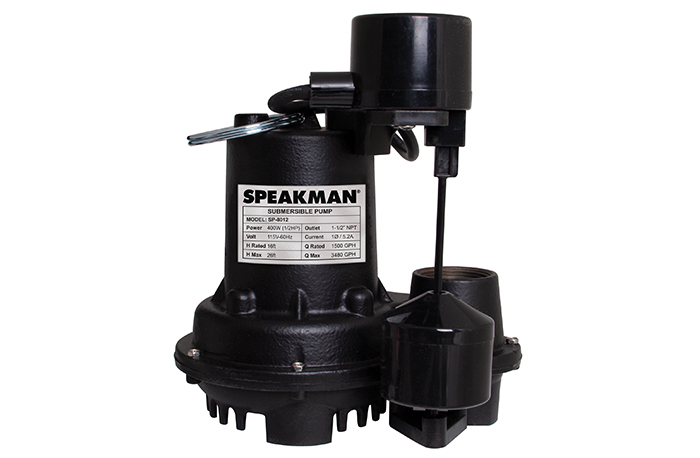 June 24, 2021
Speakman, a manufacturer of premier plumbing products, adds garbage disposals and sump pumps to its expanding offering. Known not just for its showerheads and commercial grade fixtures, Speakman makes it easier to source all essential plumbing products from one go-to trusted brand.
Reliable and durable, the Speakman garbage disposals finely grind everyday food waste to easily wash it down the kitchen sink. The continuous feed technology is powered by a durable 1700-rpm magnet DC motor available in ½ or ¾ horsepower to accommodate different needs.
Measuring just 7 inches in diameter, the compact unit design saves the homeowner precious storage space under the sink while offering large capacity. It is fully insulated and operates quietly.
For ease of installation, a pre-installed 30-in. power cord is included. It can easily be removed for optional hardwiring. The garbage disposals can be used with or without a connection to a dishwasher and carry a five-year warranty.
Speakman's new residential sump pump is a single piece cast iron body and is equipped with a ½-horsepower continuous-duty operation motor with permanent split capacitator and integrated thermal protection switch. A supported switch rail delivers dependable activation minimizing the risk for costly water damage in residential homes.
Thanks to a vertical float switch the sump pump can easily be positioned in tight spaces and smaller sump pump pits making it suitable for most applications. It is backed by a three-year limited warranty.