Alvic USA Vivid Reality Collection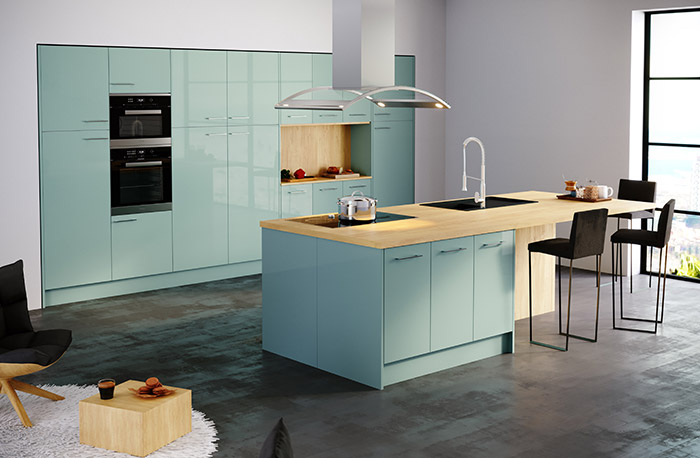 November 8, 2022
Alvic USA, an award-winning manufacturer of cabinet doors and panels, introduces its Vivid Reality design collection, featuring eye-catching colors and patterns to complement nature's visual and tactile palette.
The Vivid Reality collection presents 15 outdoor-inspired colors divided into two stories – New Warmth and In Living Color – that evoke feelings from invigorating energy to tranquil relaxation, truly bringing spaces to life. Applicable to Alvic USA's stock collection of panels, cabinet components and edgebanding, the new colors allow indoor environments to be transformed into memorable experiences.
Color story New Warmth showcases solid colors in yellow, terracotta and red tones – the yellow Camel, terracotta Cotto and red-based Tortora and Almagra. These hues were inspired by rich, warm pigments rising from the earth, helping them create a foundation for modern counterpoints when paired with white, black, neutral and woodgrain elements.

To bring the outdoors in, the In Living Color story combines freshness in three colors: balanced green verde Salvia, navy blue azul Marino, and blue-green agua Marina (pictured), as well as depth with several woodgrains and stone abstracts. In use, these colors and designs recall both visual and tactile texture found in nature, bringing these desirable elements effortlessly into our spaces.
Alvic USA's Vivid Reality colors are available in select door styles with panels and edgebanding also in stock. Door profiles in four styles are made-to-order in the U.S. in just seven to 10 days. The new collection colors are offered in select finishes, including Zenit supermatte, Syncron texture and Luxe high-gloss lacquer.