Nobilia Easytouch Collection Colors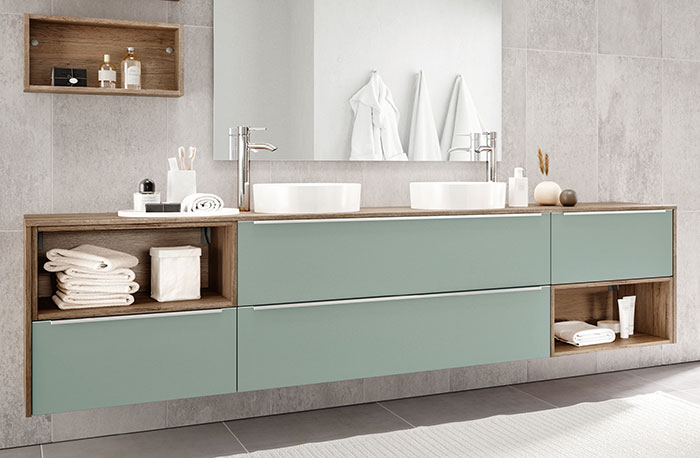 June 5, 2022
Nobilia, the largest manufacturer of European kitchen furniture, launches new on-trend colors as part of its Easytouch collections.
Nobilia's mineral green color found in Easytouch 964, is a warm tone with a touch of gray. This new soft green takes its inspiration directly from nature and follows the trend of calm, gentle colors. Nobilia's new green color offers a subtle hue that creates a relaxed ambiance or imparts a natural look.
Easytouch 966 offers a new shade called fjord blue, which derives its name from natural bodies of water and inlets created by glaciers. This deep, saturated blue hue has a slightly warm undertone and layers in plenty of texture with natural wood tones and neutral textures and looks particularly elegant when combined with gold-colored elements. The simplicity of the design means that the exclusive details have an even greater impact.
Both Easytouch 964 and 966 connect to nature and evoke feelings of balance and vibrancy. The new collection also features an anti-fingerprint coating meant to keep kitchens fresh.
Although these two shades stem from new design trends, Nobilia has been creating natural, modern designs in shades of green and blue hues for decades. Always ahead of the curve when it comes to function and flexibility, Nobilia offers the latest in kitchen convenience, coupled with calming tones to evoke a sense of wellbeing.