Wall-Smart Touchscreen Mount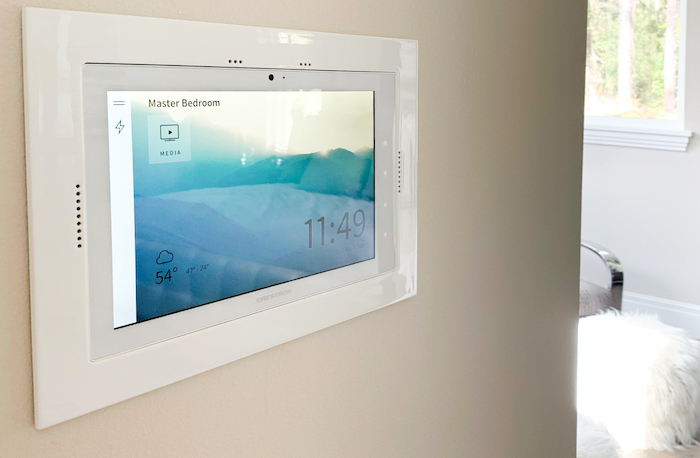 March 29, 2022
Touchscreens are quickly becoming a mainstay in modern smart homes as a means of control, communication, and access to the Internet and video, like real-time images captured by security cameras. To grant homeowners quick and easy access to these features, touchscreens are best positioned in high-traffic areas. To minimize their appearance in areas like kitchens and foyers, WALL-SMART offers mounts for home control touchscreens from leading manufacturers, including Crestron, Control4, Elan, and Savant. Versions for installation in new construction, retrofit, and solid-surface applications are available, as well as retrofittable low-profile bezels in black, white, or unpainted so as to be custom-painted or material-matched to the adjacent surface. WALL-SMART bezels feature imperceptible perforations to enable clear, uninhibited audio transmission for intercom and voice control via the touchscreen.
Comprising moisture-resistant, chemically treated MDF, WALL-SMART's design-forward mounts install similar to that of any drywall application. The mounts recess into standard stud bays and ceiling joists for a flush appearance. Finished with drywall or a low-profile, paintable bezel, the mounts enable technology to become a seamless part of the surface, significantly minimizing its visual impact on the home environment. 
WALL-SMART mounts can be used in any home construction or remodeling project, installed into virtually any surface, including drywall and plaster, as well as concrete, brick, wood, marble, glass, and metal. Installation in new construction follows standard Level 4 drywall procedures. Retrofit installation typically takes less than five minutes and does not require a drywall expert. The mounts can be ordered directly from WALL-SMART or from its partners for any technology that's specified for the residence, further simplifying the deployment process. Should a device require maintenance, repair, or replacement, it can be easily removed from the mount.