Room & Board Business Interiors Amherst Cabinet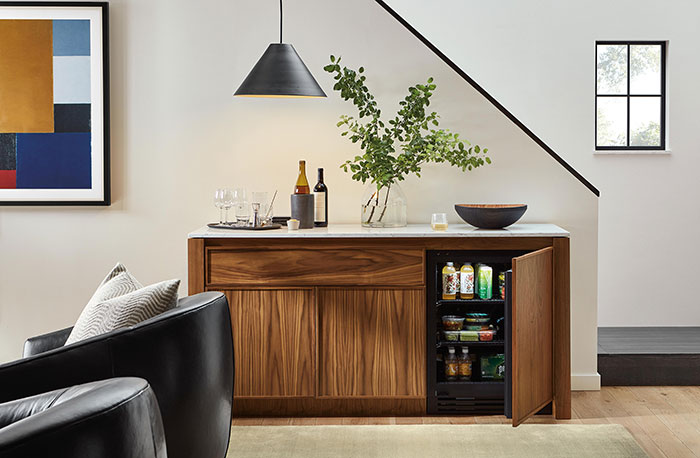 March 9, 2022
With the new Amherst cabinet, Room & Board Business Interiors offers the ultimate modern entertaining piece integrated with True Residential refrigeration.  
Not only is it ideal for hospitality spaces, it also works beautifully in residential settings. In addition, Room & Board Business Interiors understands the necessity for versatility in design. From the option to customize with the perfect Cambria quartz top to offering 10 additional alluring stone tops, the cabinet in white oak or walnut and three case sizes (ranging from 42- to 72-in. widths), with either a glass panel or full-wood refrigerator door panel, design flexibility is key.  
Each cabinet is crafted by New England artisans in New Hampshire—a fact that created a seamless pairing between a like-minded St. Louis-based company True Residential. Both offer luxurious residential style with commercial capabilities—and they continue to embrace their Made in America ethos with a meticulous attention to detail.