Egger PerfectSense Lacquered Boards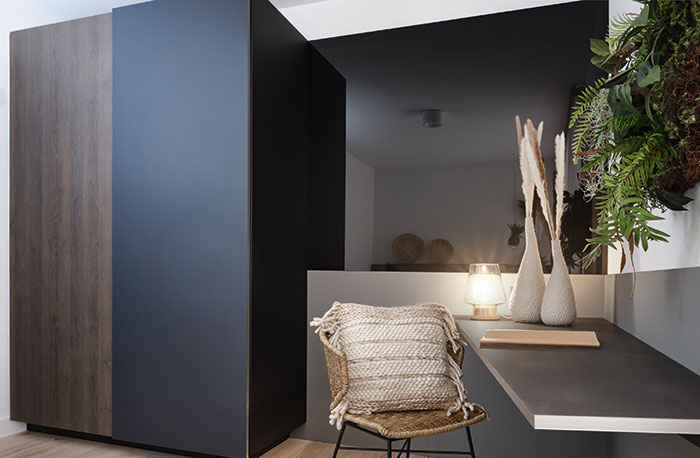 March 7, 2022
With visual and tactile properties to engage the senses, Egger's high-quality PerfectSense Lacquered Boards have been enhanced to deliver new features and function, allowing designers to elevate the look of cabinets, furniture and interiors.
 Since the new product launch in 2015, Egger's PerfectSense Matt and Gloss MDF Lacquered Boards have fascinated interior design architects, designers, fabricators and end consumers with their elegant look, irresistible feel and durability. Today, the company's new and improved PerfectSense Lacquered Boards not only possess enhanced quality, but will also increase performance and application versality for high-end furniture and interior design concepts.
With PerfectSense Lacquered Boards in Premium Matt (PM), customers can experience the new advantages when planning and processing the product. The innovative system has noticeably optimized the micro-scratch and scratch resistance of the matte brand's Lacquered Board, extending the range of suitable applications for this product to horizontal surfaces, such as tables, counters and shelves. The fingerprint-resistant property of Premium Matt reduces cleaning effort, as virtually no fingerprints remain on the velvety-smooth surface. This is particularly advantageous for trendy dark decors. 
PerfectSense Lacquered Boards in Premium Gloss (PG) are distinguished by its timeless elegance. The new Premium Gloss emphasizes the mirror-like finish and brilliant reflective properties for an expansive effect. Premium Gloss is now also ideal for less stressed horizontal surfaces, such as sideboards, for a high gloss finish.