Nobilia Sign Emotion Railing System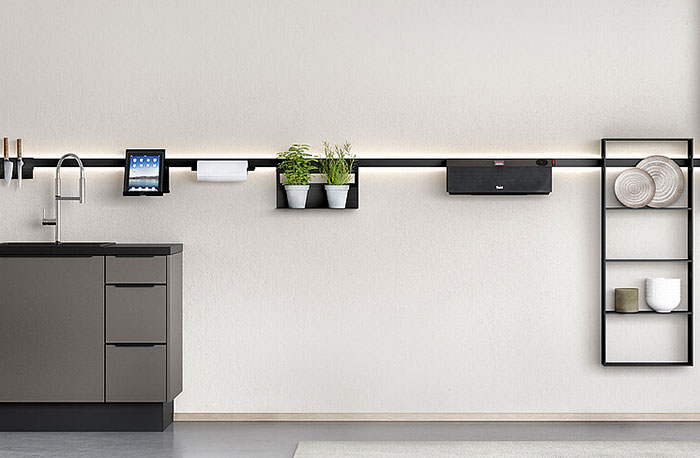 December 3, 2021
Opening up new possibilities with its Sign Emotion Railing System, Nobilia's new modular railing system now offers a huge amount of freedom for individual design in the kitchen, living room and bathroom and brings with it a thoroughly modern look.  
Sign Emotion offers helpful system extensions for the kitchen, such as the magnetic knife holder, tablet holder, a kitchen roll and towel holder, as well as a variety of universal shelves. The holder for the tablet is a stunning highlight. The optional LED directional lighting puts Nobilia's Sign Emotion in the spotlight.
Shelf units in various widths and heights, as well as special features and organizational aids, make Sign Emotion a flexible and multitalented item that allows storage space to suit anyone's needs. All elements can be hooked or hung in any position and moved around on the rail. The system made from aluminum is available in black or stainless-steel appearance.