Nobilia Nordic Collection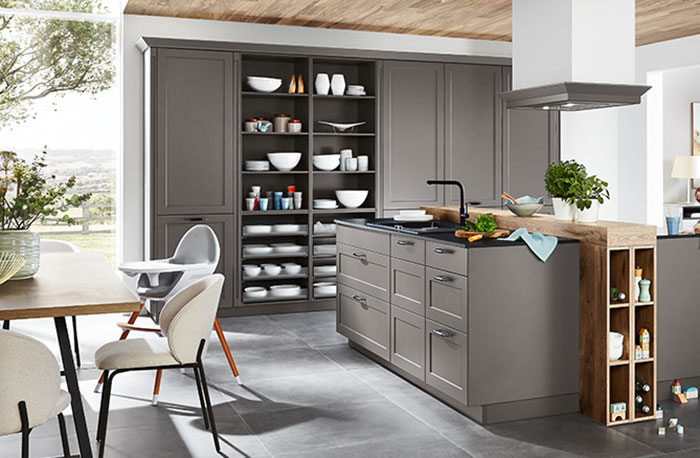 November 17, 2021
Nobilia, manufacturer of European kitchen furniture, has introduced seven new and distinct collections, including Nordic 786.
For Nordic 786, Nobilia has expanded its color selection by adding slate gray. Moreover, the entire Nordic cottage-style range has been updated with cornices, pilasters and a new, modern-framed glass door with a horizontal division taking on more traditional elements with a modern flare. This new style creates a relaxed atmosphere with plenty of character.
All of Nobilia's new collections are built on the latest directions driving modern design, including inspirations taken from nature, as well as an appreciation for intelligent storage solutions and smart features for a connected home.