Arrital Ak_07 Kitchen System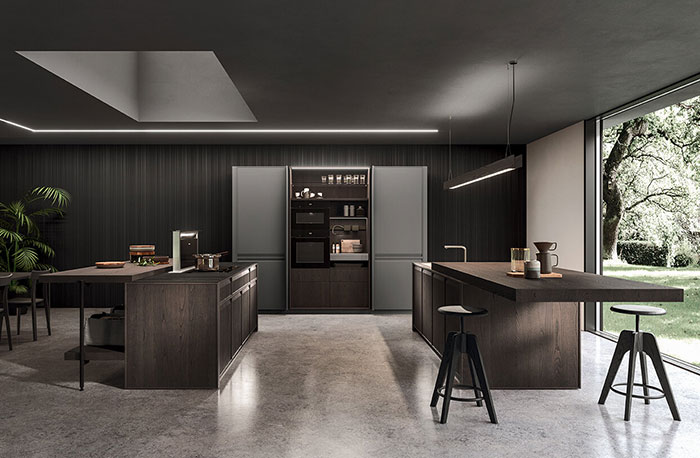 October 22, 2021
With its new Ak_07 kitchen system, Arrital reinterprets the design of the door with a frame profile in a contemporary language that reflects the company's sartorial approach. Completion of the range allows designers to reach the most sophisticated areas of taste through a wide design vocabulary and a variety of materials and finishes.
Proposed in six different moods that enhance its refined and international style, the Ak_07 kitchen has been designed to meet different areas of taste, from the countryside cottage to the urban loft, offering various design elements that guarantee maximum functionality and the full optimization of spaces.
Arrital's Ak_07 kitchen is available from Gregory Hitchcock Design in Castagno Spazzolato in four shades – Fjord, Royal, Luxor and Wild – and in 20 Sand lacquered colors. The thin frame profile made of solid wood is equipped with a practical integrated handle whose grip is facilitated by the inclined surface, a distinctive feature of the entire kitchen. The four strips that frame the door show the signs of the lap joint, a distinctive feature of solid wood.