Wood-Mode Pescara Door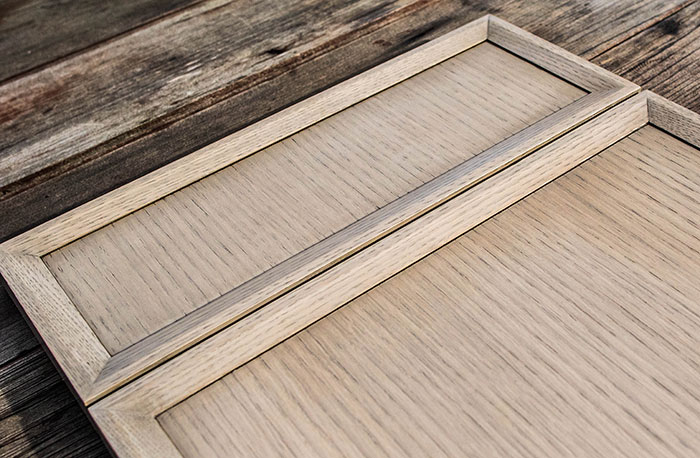 July 24, 2021
Luxury custom cabinetry manufacturer Wood-Mode announces Pescara, a new transitional door style, and two new opaque finishes, hale blue and iron gray. These new products are a direct result of working with its network of designers and dealers to support the creation of beautiful living spaces.
Pescara is similar in design and construction to the popular Cologne door but incorporates a 7/8-in. wide by 1-in. thick beveled molding. This design detail creates a softer look complementary to traditional designs while maintaining the clean lines of a contemporary kitchen or bath. This door is available in Wood-Mode's most popular wood species including cherry, mahogany, plain sawn white oak and walnut. The Pescara door is shown here in matte shale finish with pewter glaze on rift-cut white oak.
The newest additions to Wood-Mode's Designer Color Palette are hale blue, which is an updated navy, and iron gray, a dramatic take on a classic neutral. These two colors were added to Wood-Mode's standard color range after they proved to be the most popular custom color requests of 2020.