Canova Wet Bar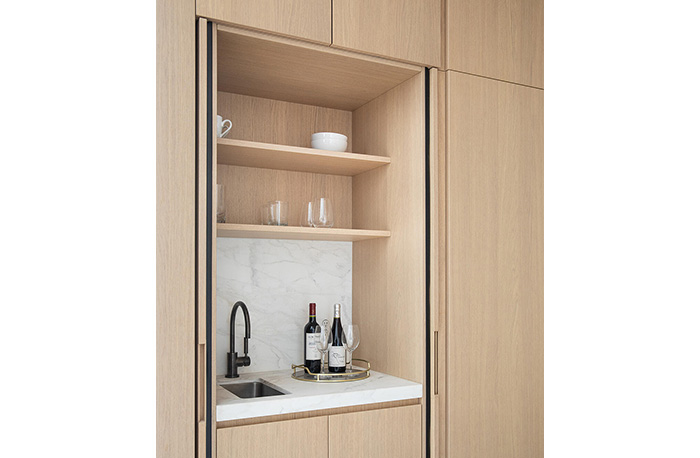 July 10, 2021
Canova introduces a custom wet bar with pocket doors. The wet bar was designed to be concealed behind the doors that retract inside the cabinets, allowing homeowners to prefer to integrate this feature, which adds an elegant look to functionality and space saving.
In oak veneer and characterized by vertical patterns, the bar maintains the same look as the kitchen where it is located. The cabinet doors conveniently open and retract inside the depth of the unit leaving enough space for both the use of the bar and the passage around the island.
The doors open to reveal a wet bar made in white marble with oak veneer shelves matching the cabinet fronts. A sensor turns on the integrated LED in the lower shelf as the doors open. The advanced Italian mechanism used by Canova is smooth, quiet and reliable.
Find more kitchen cabinet solutions here.