Very Simple Kitchen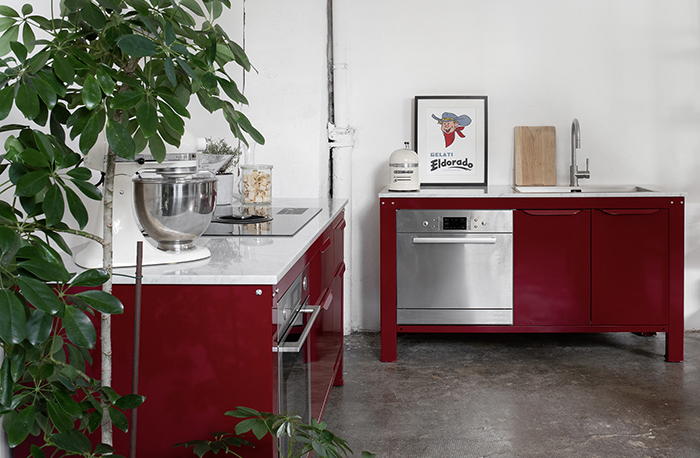 June 24, 2021
Inspired by the minimalism and straight lines of Italy's industrial heritage, Very Simple Kitchen was born as a contemporary reinterpretation of the classic kitchen. The freestanding modules, which are ready to assemble in customizable colors, finishes and compositions, respond to the latest and most current lifestyles, making the kitchen environment a more practical and flexible space. Simple and linear geometries have been combined with high-quality materials to define original and innovative projects that adapt to the most varied needs.
Very Simple Kitchen is the combination of lightweight modules made from sheets of laser-cut stainless steel, a sustainable and recyclable material. The steel is processed using metal-bending technology, a sustainable technique that limits processing to the modeling of sheet metal without the use of molds and other industrial processes, which minimizes welds and joins profiles using bolts instead.
Each module can be customized with a selection of pigments applied using a powder coating process. This is one of the most durable that can be applied to metal materials, offering every module a resistant finish.
It is now "very simple" to design a kitchen thanks to the online configurator that allows designers to choose from the different modules, finishes, appliances and colors. In a few simple steps, it's possible to create the first visuals of a one-of-a-kind project.