Lucida Surfaces DecoCore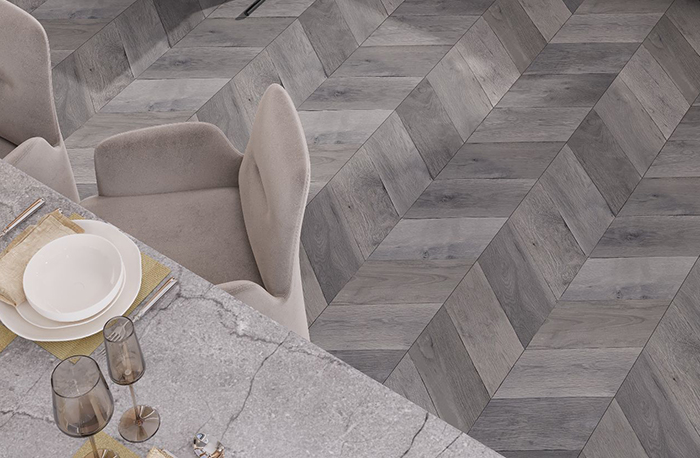 May 20, 2023
Building on the MaxCore third-generation platform, Lucida Surfaces' DecoCore emerges with flooring configurations that allow for chevron, parquet, and herringbone designs. Available in five colors — white oak, peak shine, soft gray, spiced oak and charred oak — DecoCore is made from 100% Virgin Premium SPC (Stone Polyvinyl Composite), and the 100% phthalate-free extruded closed-cell core provides exceptional rigidity, dimensional stability and anti-telegraphing performance. Lucida Surfaces' Unilin Locking System is the industry's strongest and most innovative drop and lock system, which enables quick, easy, hassle-free installation. DecoCore's decorative HD film prints create a vivid, natural hardwood look, while the matching texture contributes to abrasion resistance. The collection is abrasion and stain resistant, as the 12-22 MIL hardened vinyl wear layer provides excellent resistance to scuffs and stains. 
The collection has a few key brand features such as a bespoke 4x UV coat plus a ceramic bead finish for max strength and quality. A white limestone interior is the spine of the products, and the underlayer adheres to any material and grounds every plank. DecoCore is approved for residential use as well as all healthcare, institutional, and educational facilities and is 100% waterproof. The collection also comes with a 25-year limited warranty and a 10-year warranty for commercial installations. All Lucida Surfaces' flooring is Floor Score Certified, US Green Building Council certified and Formaldehyde free.
Find more kitchen flooring and other surfaces here.