Marathon Hardware Legacy Endura and Legacy Prima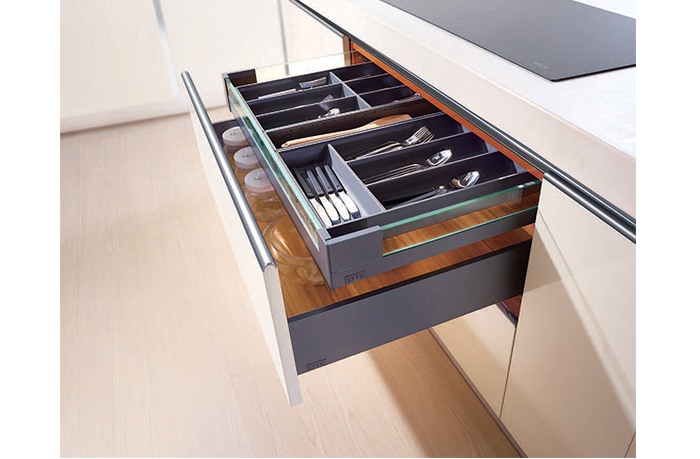 May 20, 2020
Marathon Hardware's new Legacy collection of drawer systems includes the original line, newly renamed Legacy Prima, and the brand new Legacy Endura line. Sharing a modern and stylish slim drawer look that has become the new standard, these systems from Marathon offer cabinet makers high-quality hardware that can improve their bottom line.
Legacy Endura drawer systems are cost effective upgrades from the industry popular doublewall drawers. Sleek, modern styling and functionality provides a high-end look for a designer aesthetic with slim, straight edges to maximize internal storage space.
Prima is the new name for Marathon's original line of Legacy drawers. This upper echelon drawer system offers more heights, more internal drawer options, and glass inserts for the side and drawer fronts. Innovative designers can replace the glass with other materials such as wood, stone, or metal, to create a truly unique experience.