Rastelli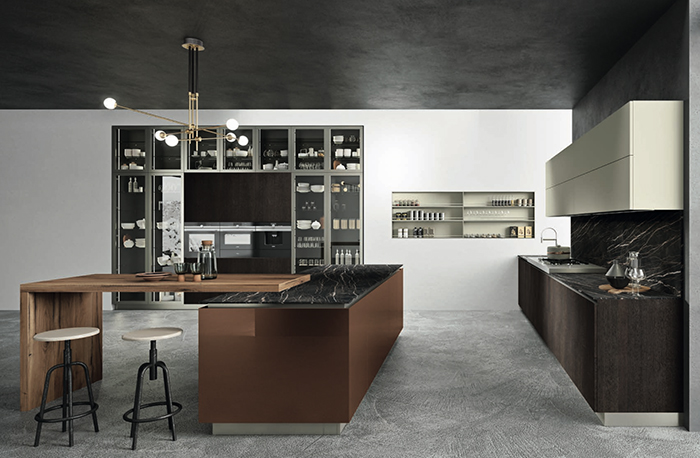 August 16, 2019
Rastelli's R1 is a minimal, geometric kitchen characterized by a strong expression of materials. Architect Ulisse Narcisi, considering the kitchen as the center of the house, developed R1 as a system of linear and rigorous volumes to be arranged according to one's tastes and needs. The wide range of R1 elements has been expanded with new shelves systems and equipped back panels and open modules.
Wall units and columns create an elegant storage solution – a light frame in aluminum gently wraps the glass doors, and the modular shelf system Watch, also in aluminum, lets you part the open spaces, interpreting the environment in an original and personal way. R1 includes the Galileo Wall system – an aluminum frame perfect for cups and jars storage, built in the space between wall units or built in the wall. Columns with coplanar sliding doors hide equipment like a pull-out table and appliances.
Finishes include wood laminates; hardwood, such as fossil oak and innovative liquid metal. And because Rastelli is a brand that pays attention to the environment, all wooden panels are in compliance with the standard UA EPA TSCA TITLE VI with the lowest emission of formaldehyde and derived from reused wooden material.
Find more cabinet options here.