Corian Solid Surface 2023 Color Launch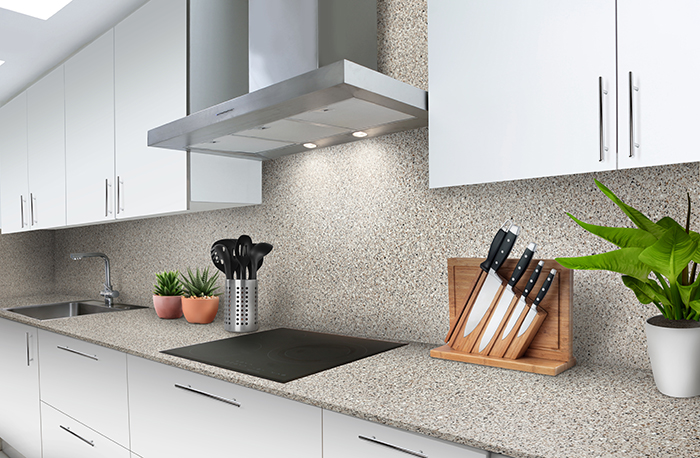 May 18, 2023
Corian has launched eight new on-trend, design-centric Solid Surface colors developed to help inspire designers and architects. Deriving inspiration from the outdoors and from a global cityscape, the new color collection is effective immediately and is suitable for use in commercial or residential settings. The collection also includes colors made with recycled content to help make an impact in the design world but not on the environment.
The new introductions of Corian Solid Surface for 2023 are a celebration of nature's beauty and its inspiring style. And many of the colors contain recycled content, which means they make an impact in the design world, not on the environment.
Two updated NuWood designs capture the eternal beauty of wood in a light beige or rich brown color, all coursing with parallel grains and subtle color variations. These NuWoods have the performance of Corian Solid Surface (non-porous, easy to clean, virtually seamless and repairable) in beautiful wood-grain looks.
Terrazzo is traditionally a composite material comprising of marble, quartz or granite chips set in cement. It was first used in Italy in the 16th century to recycle unused marble pieces leftover from mosaics, which makes Terrazzo one of the original recycled materials. Corian Solid Surface is taking Terrazzo to a new level, with contemporary and classic colors set in light and neutral backgrounds.
The Terrain aesthetics encompass four new looks that include cool white, beige and warm gray backgrounds.